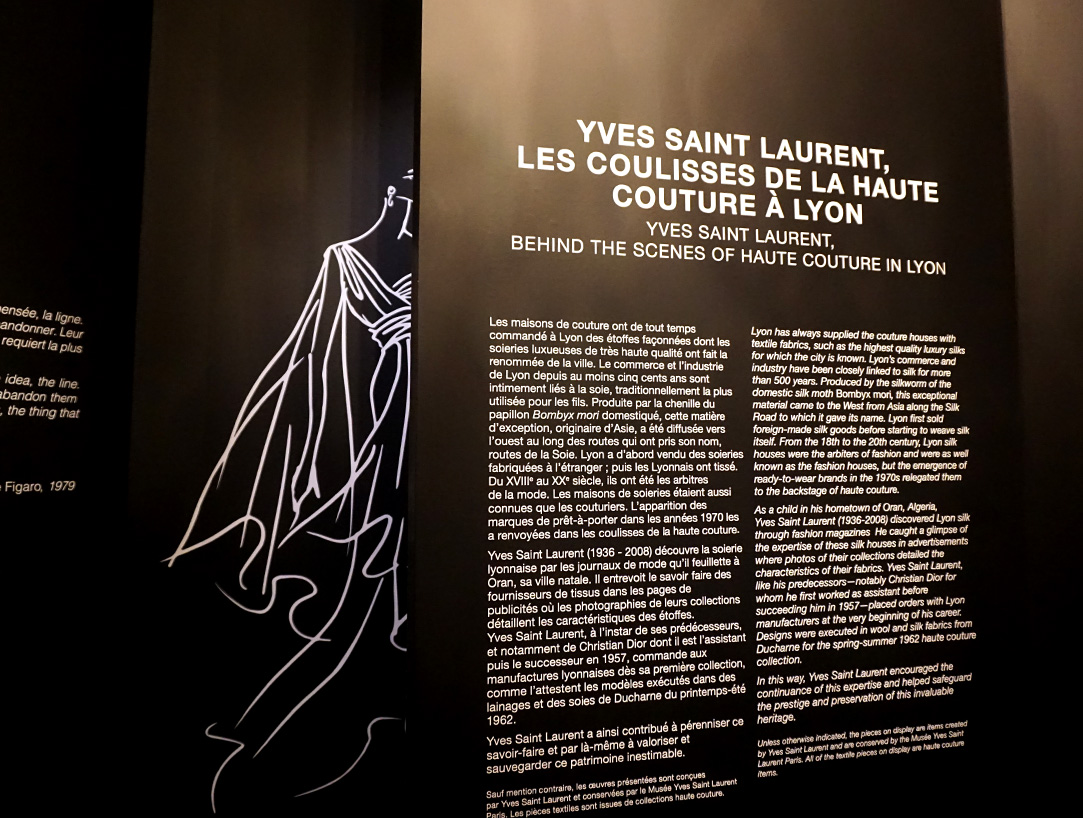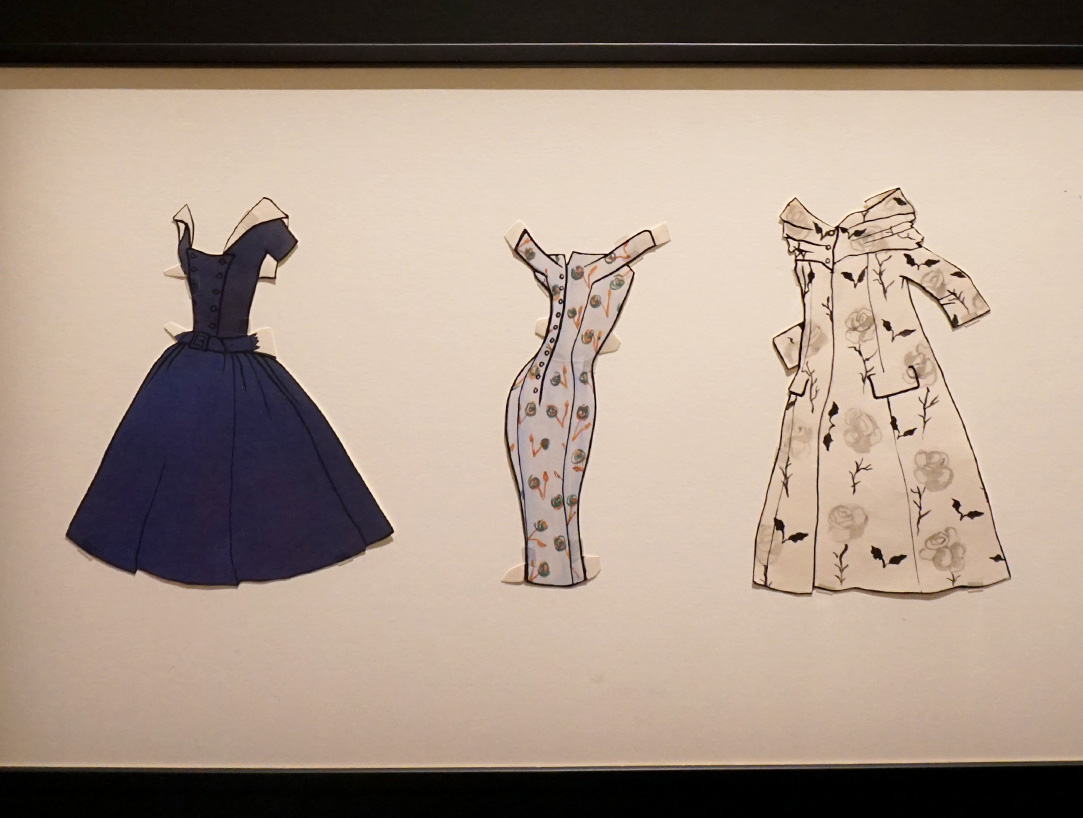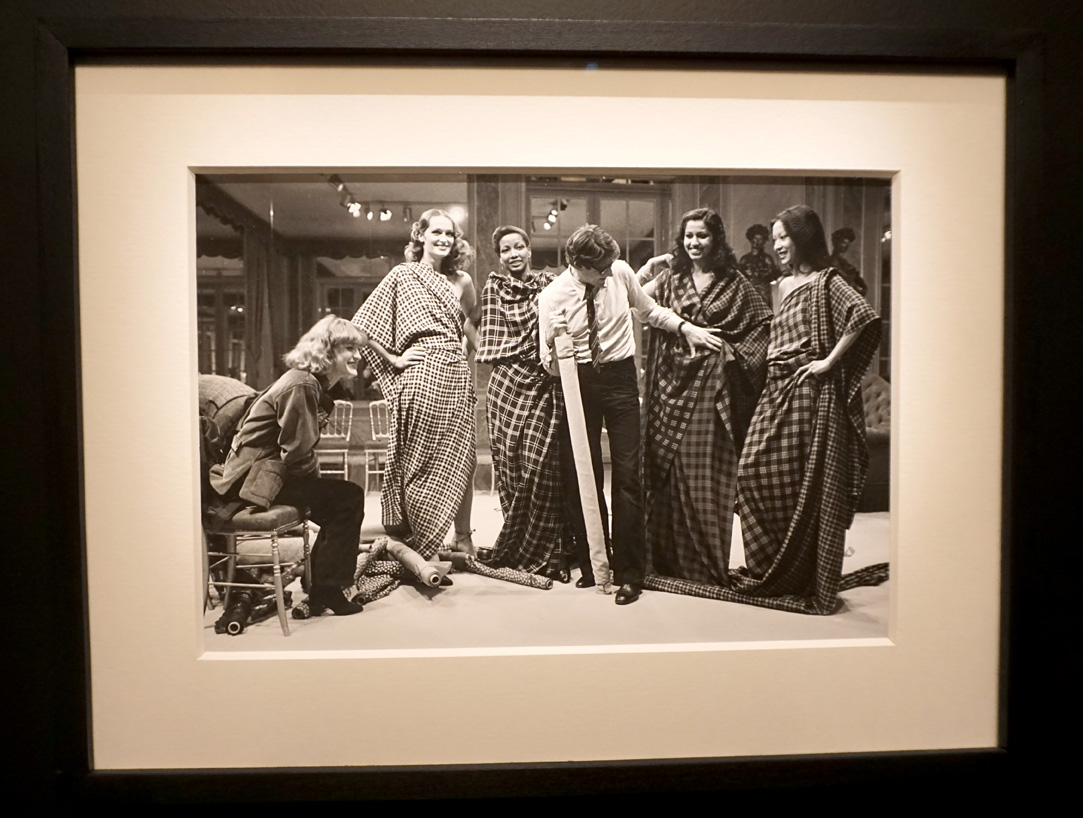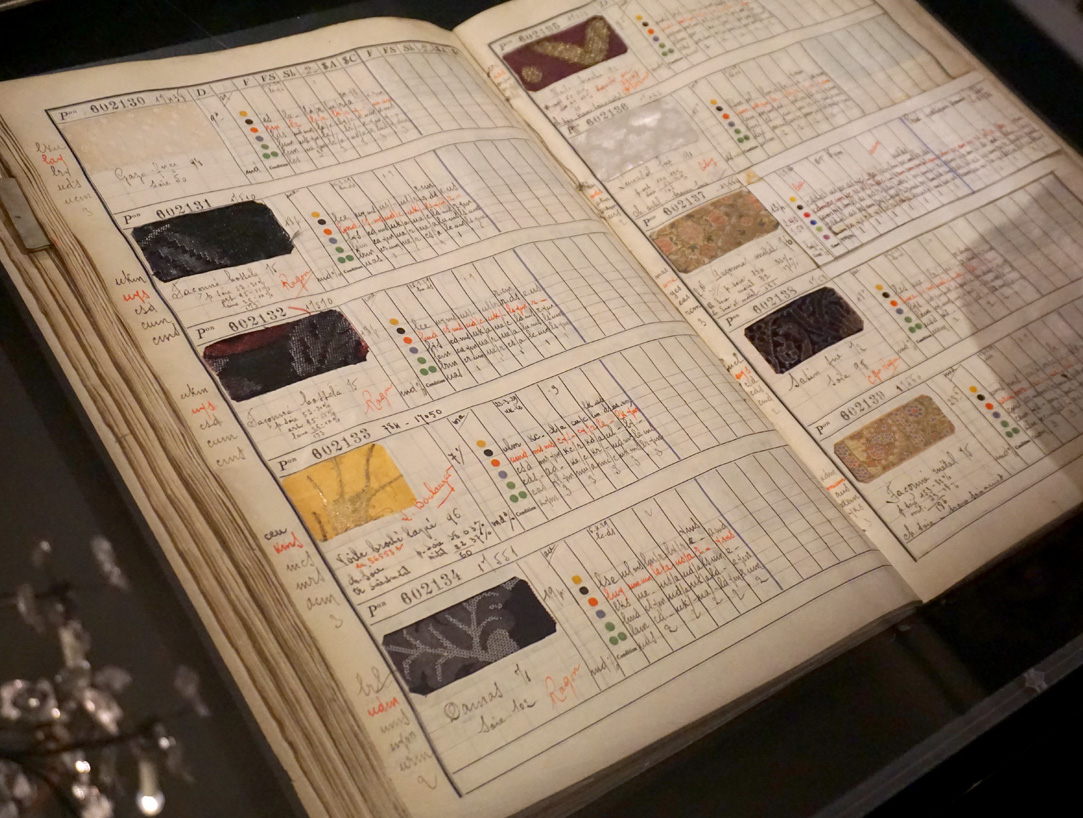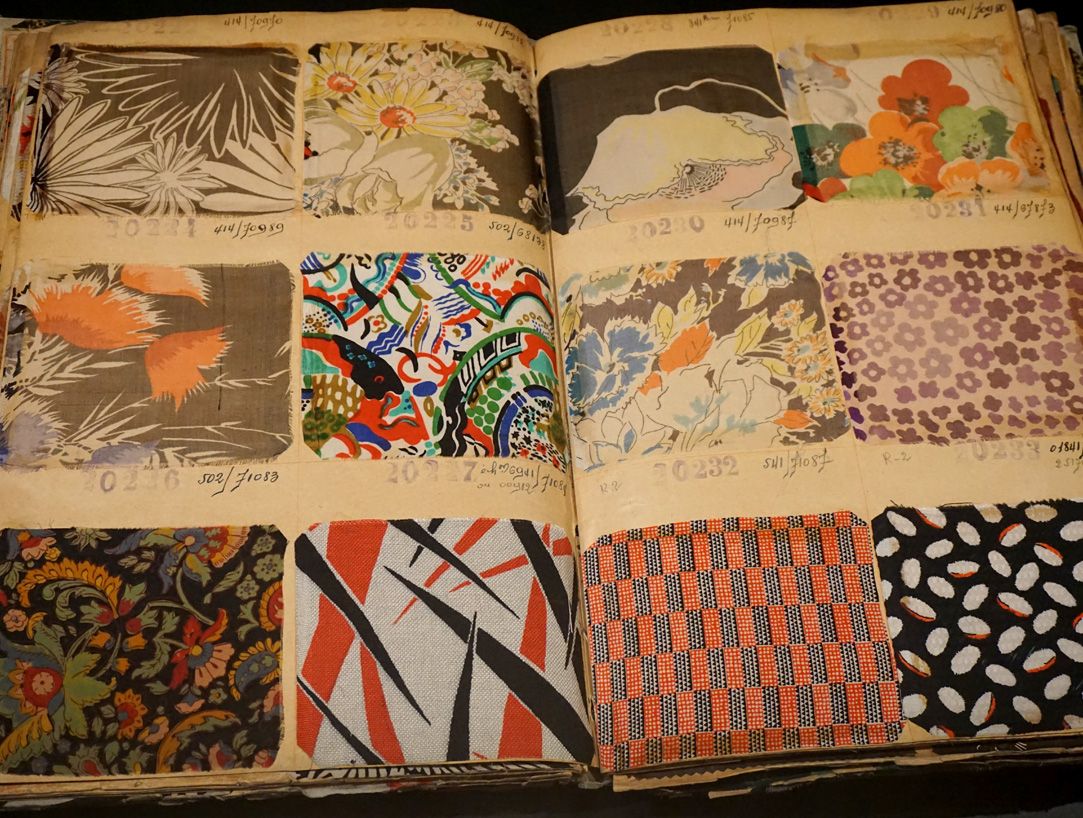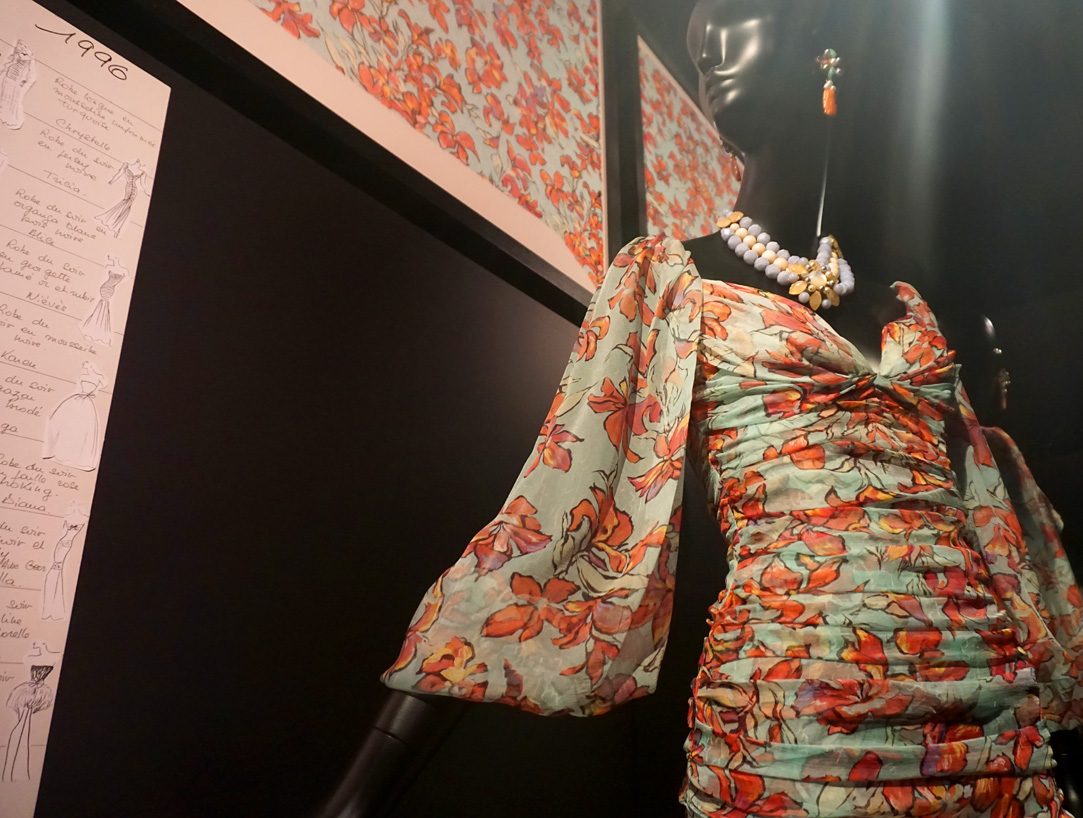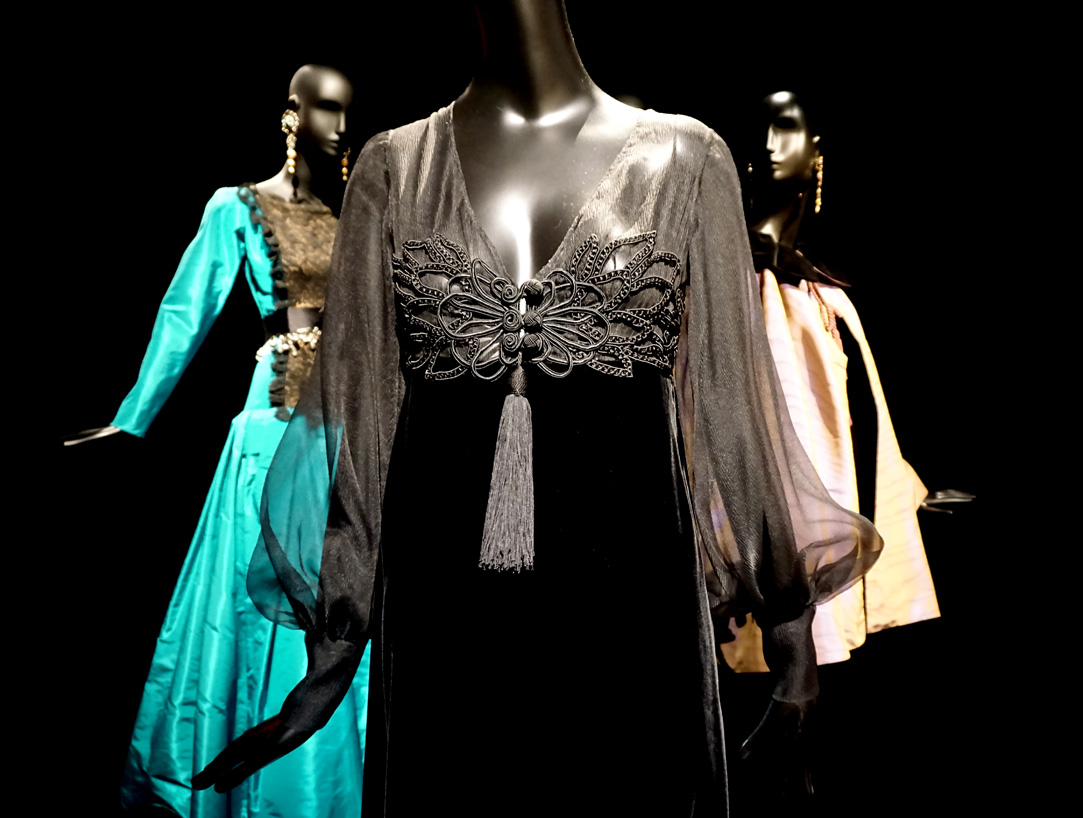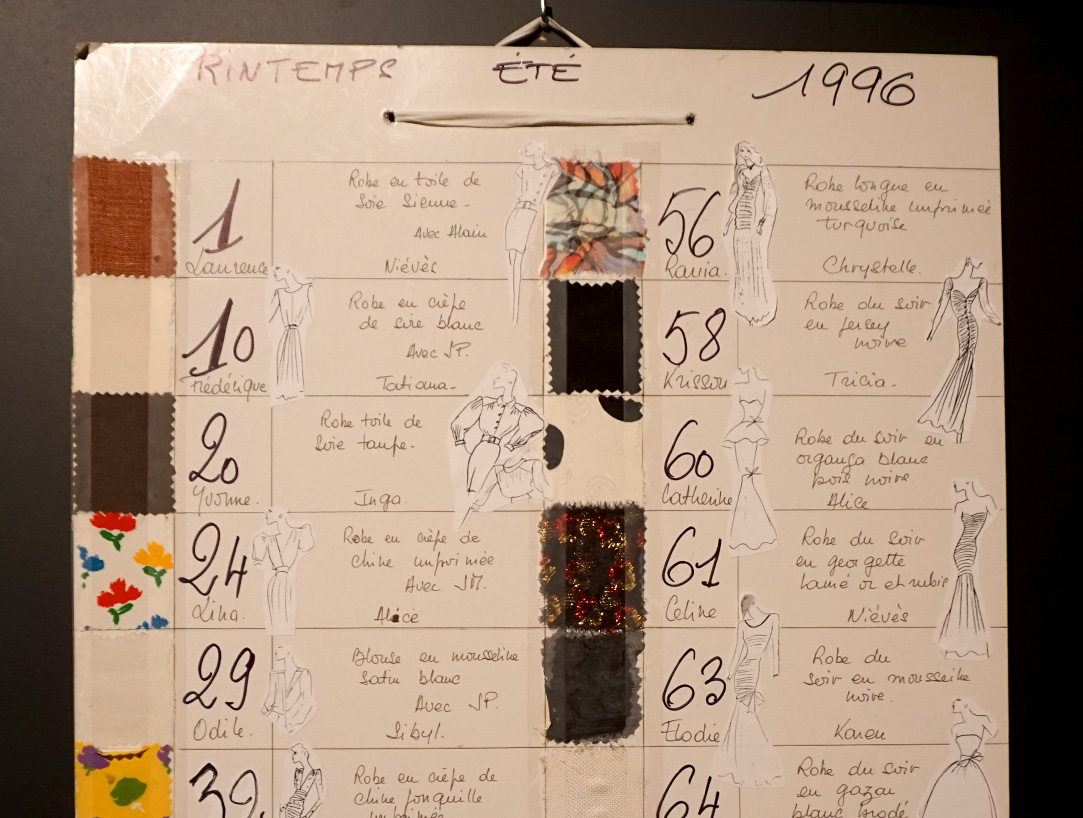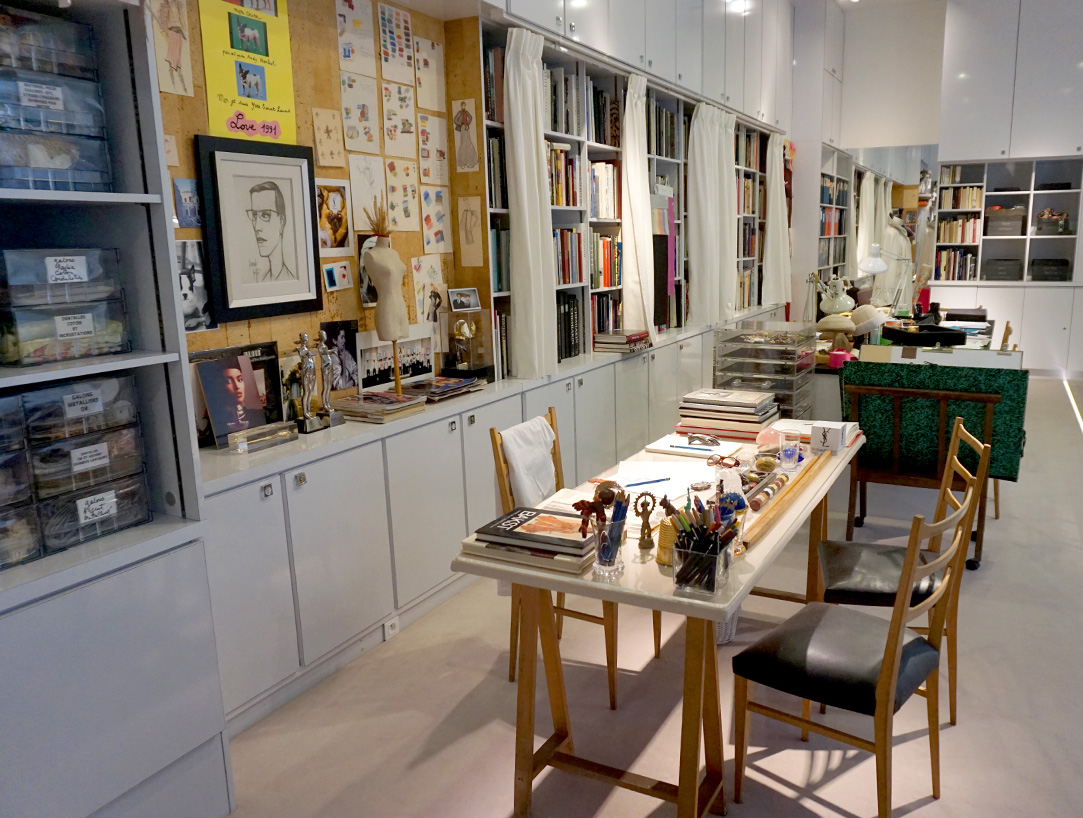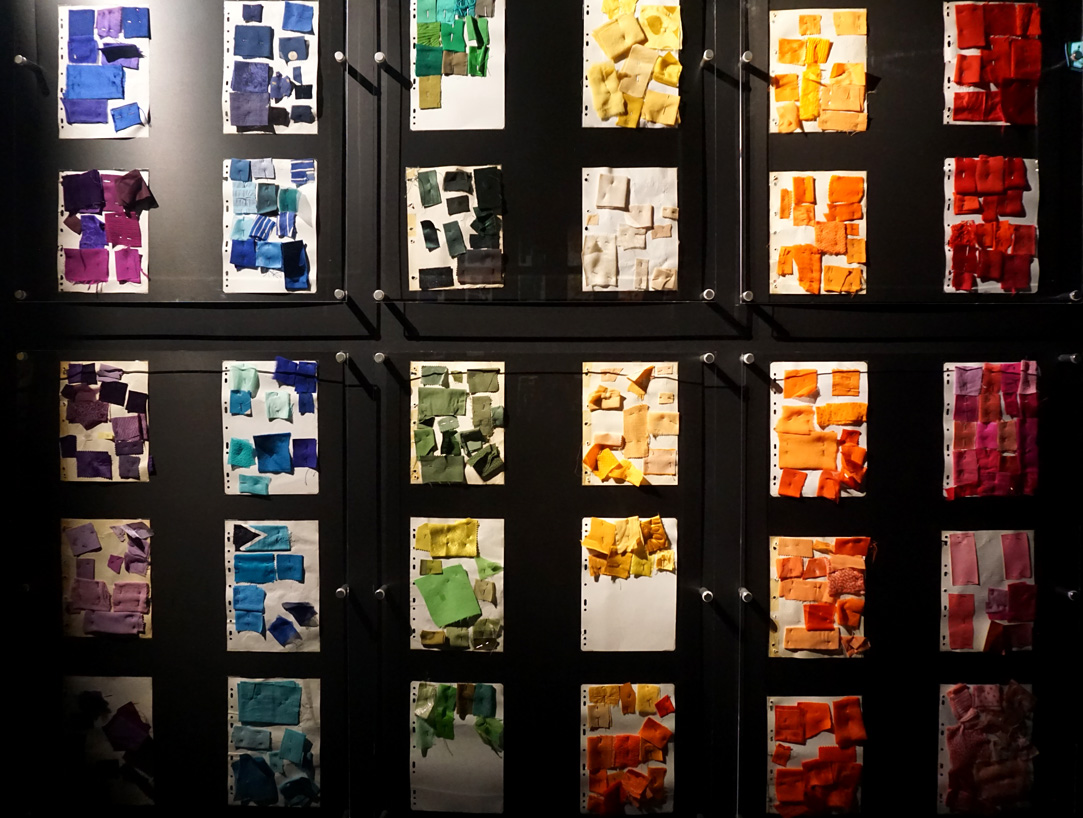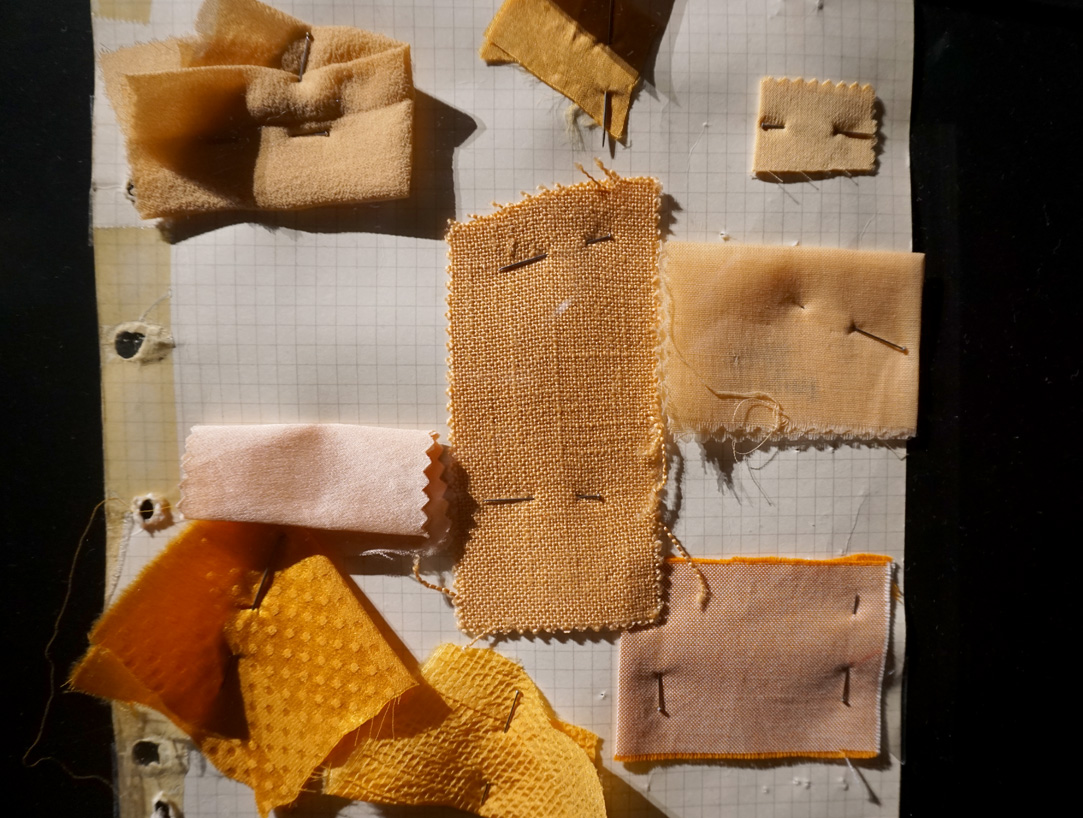 Yves Saint-Laurent – Behind the scenes of haute couture in Lyon – Musée Yves Saint-Laurent
Immersion in the creative process of Yves Saint-Laurent through the filter of fabrics.
Starting with the material, the designer adapts the conception of his models by considering the way each fabric falls. Laminated, brocade, taffeta, crepe, muslin … jacquard or printed, the silk of Lyon offered a wealth of patterns and colors with which the designer played to develop his models.
Bucol, Sfate & Combier, Abraham among others are part of the seven emblematic houses of Lyon presented here. It is also an opportunity to detail the particularities of each material, their composition, their weave and the technological innovations that allowed the development of new effects. The textile industry of the Lyon region is particularly renowned for the quality of its silks.
We also discover the workshop of Mr. Saint-Laurent where he designed his models and where the fittings took place. In his youth, he developed his first sketches in the form of 'paper-dolls': dresses cut on magazine silhouettes to be able to put them in situation on photographs of women.
Until December 5, 2021