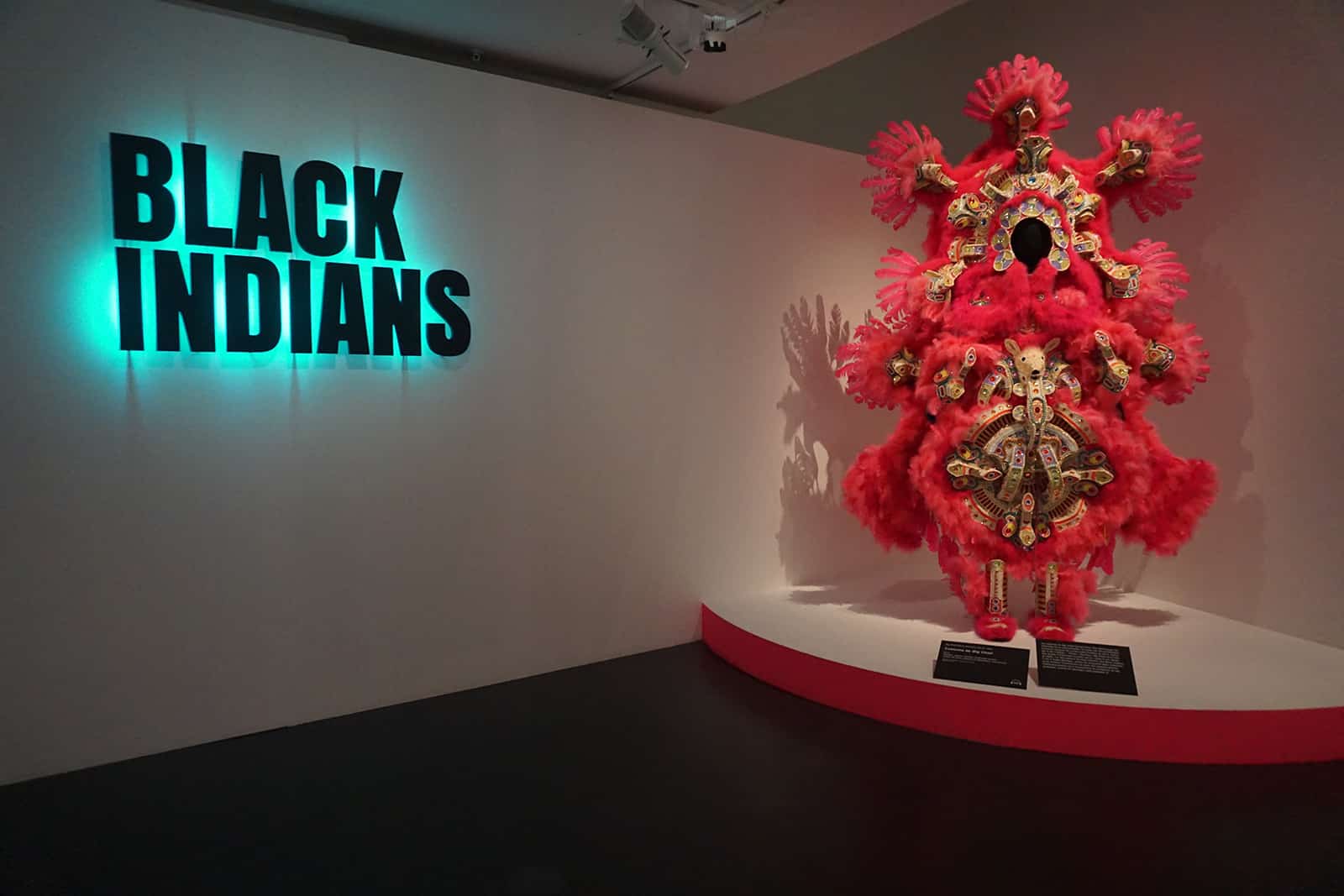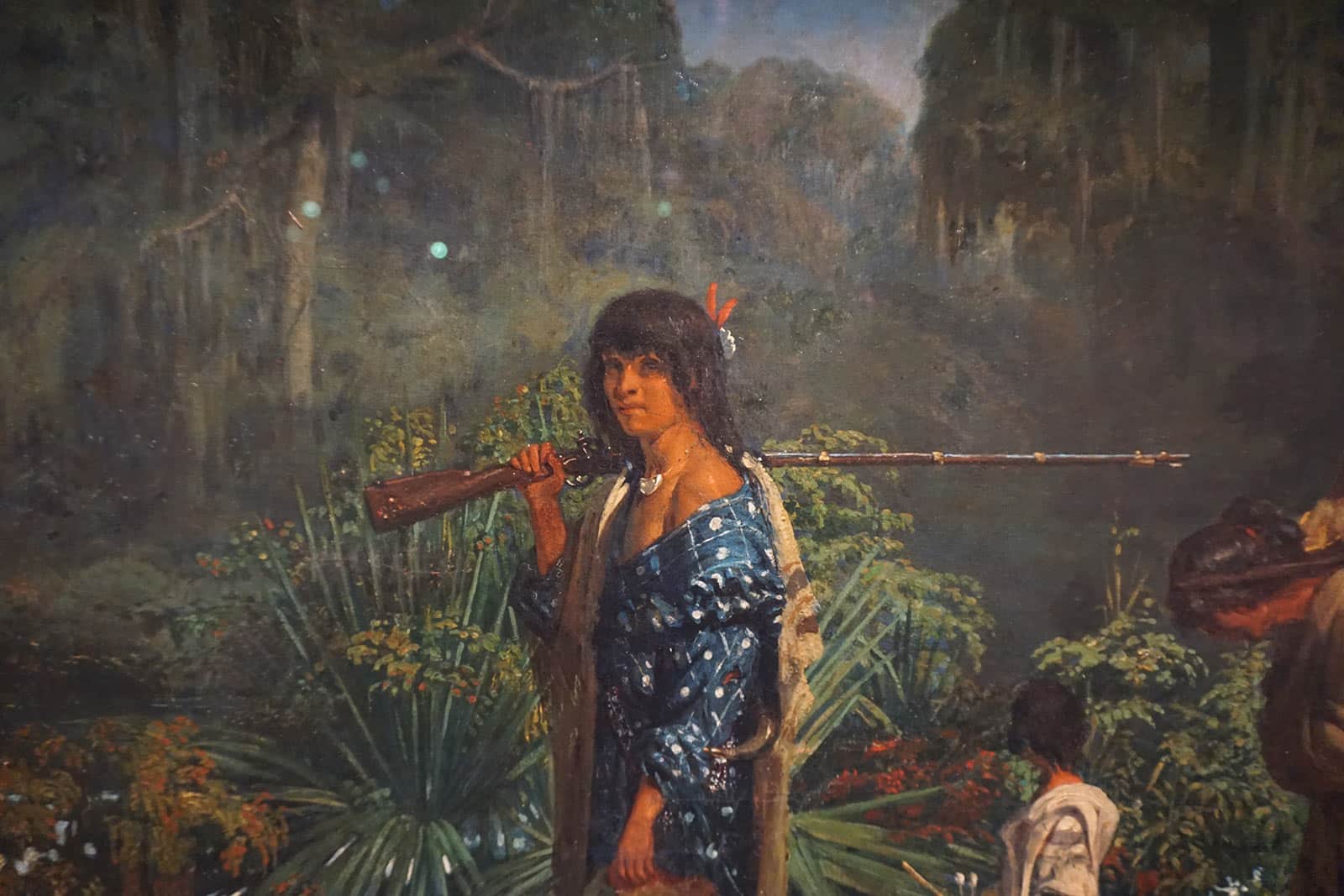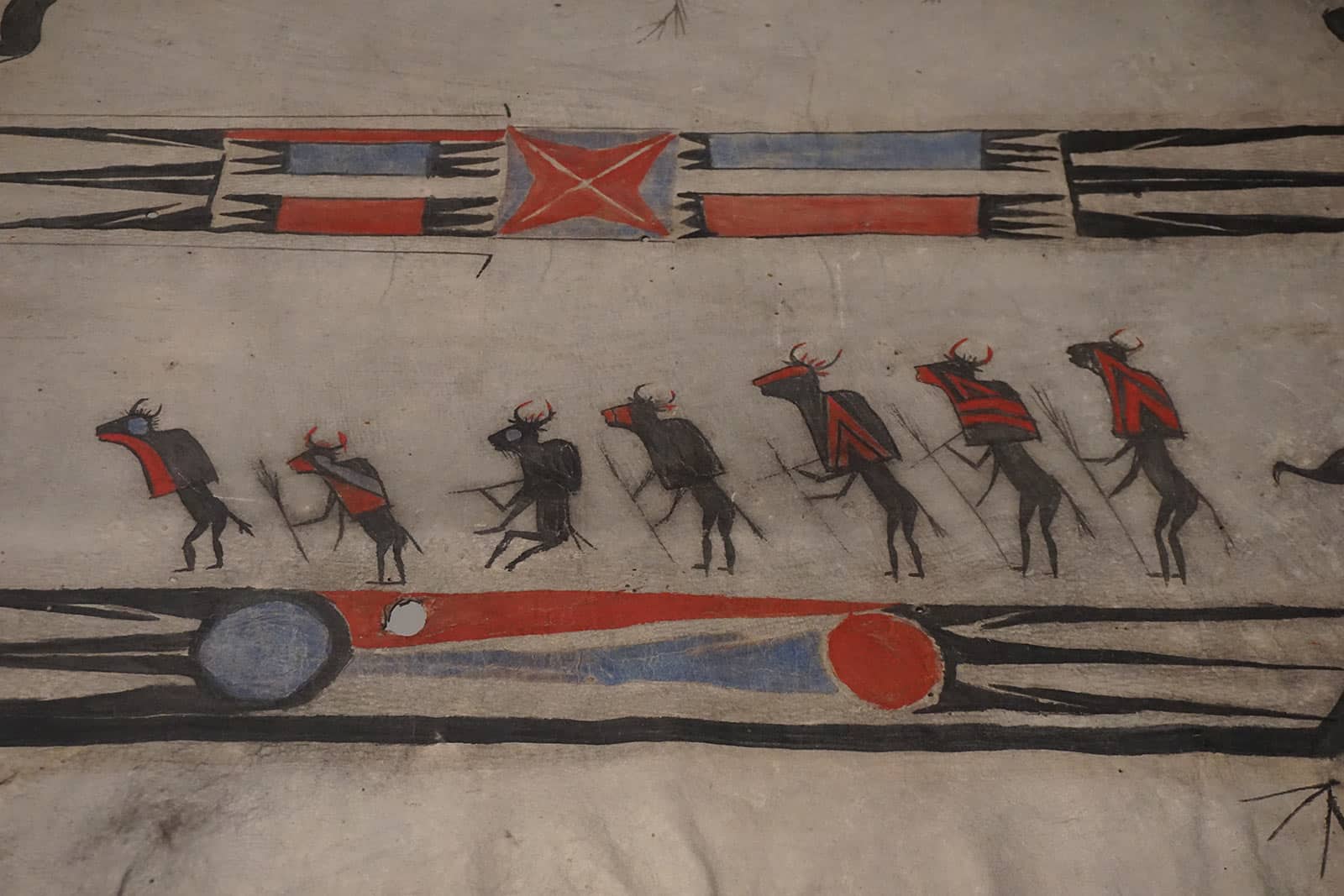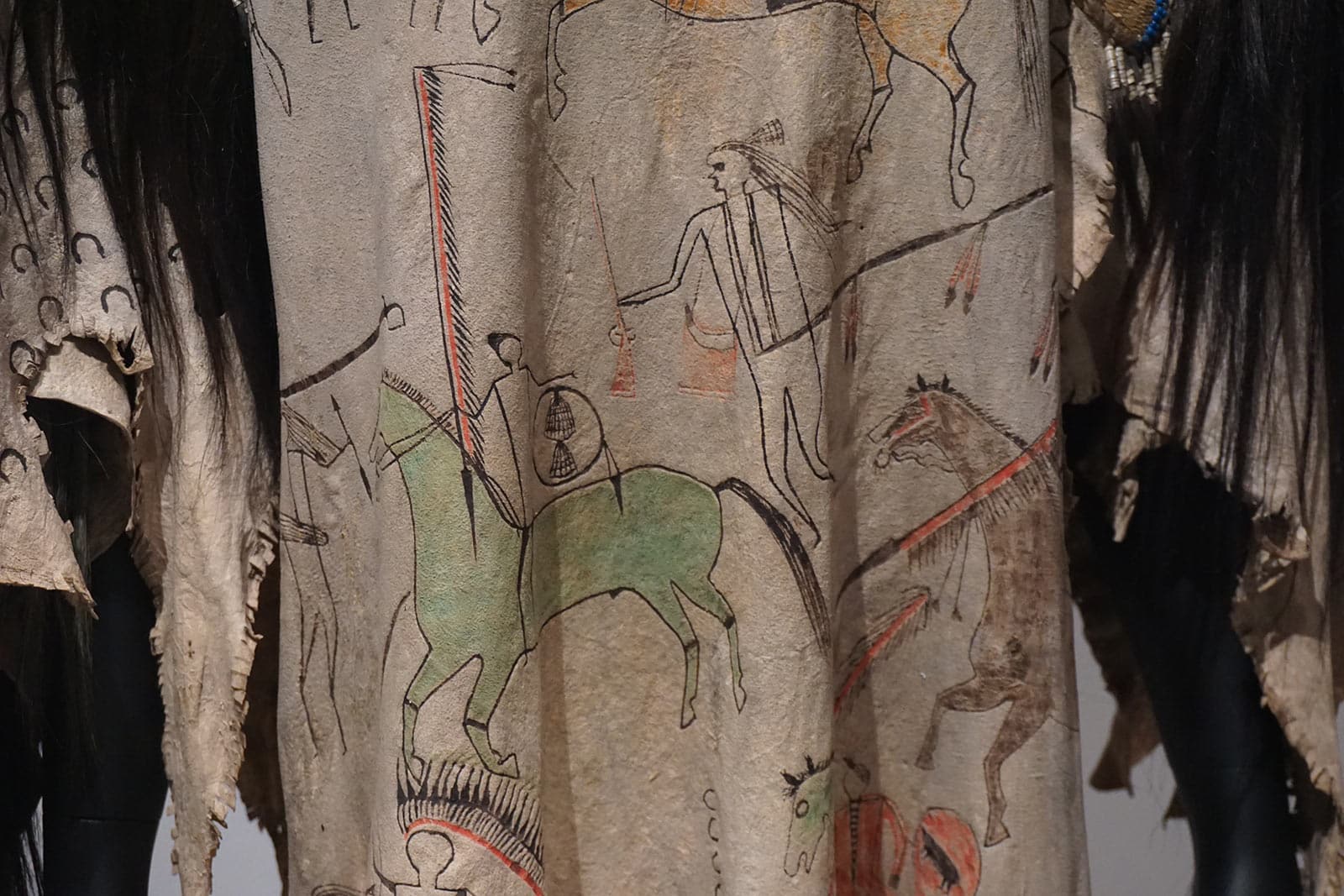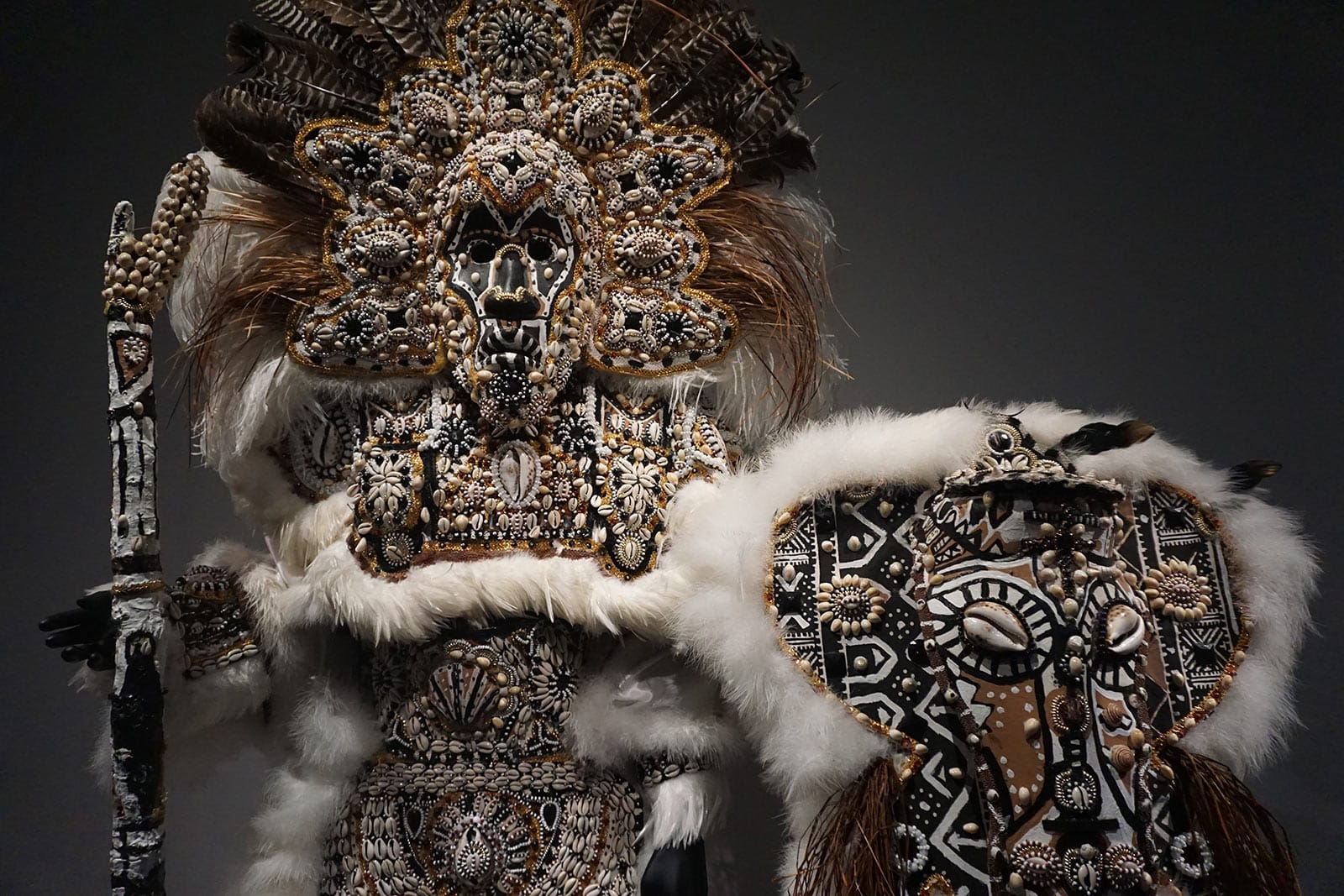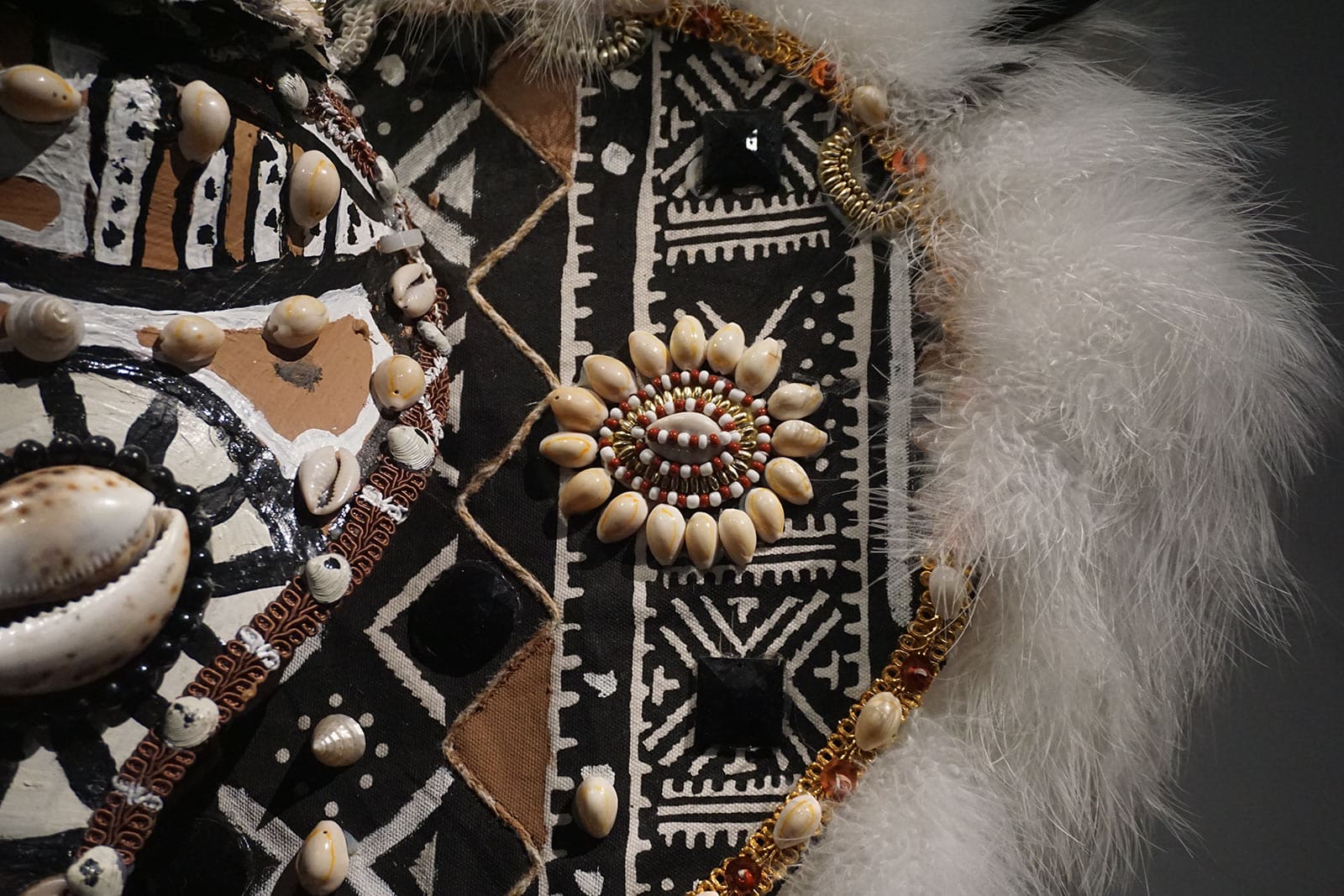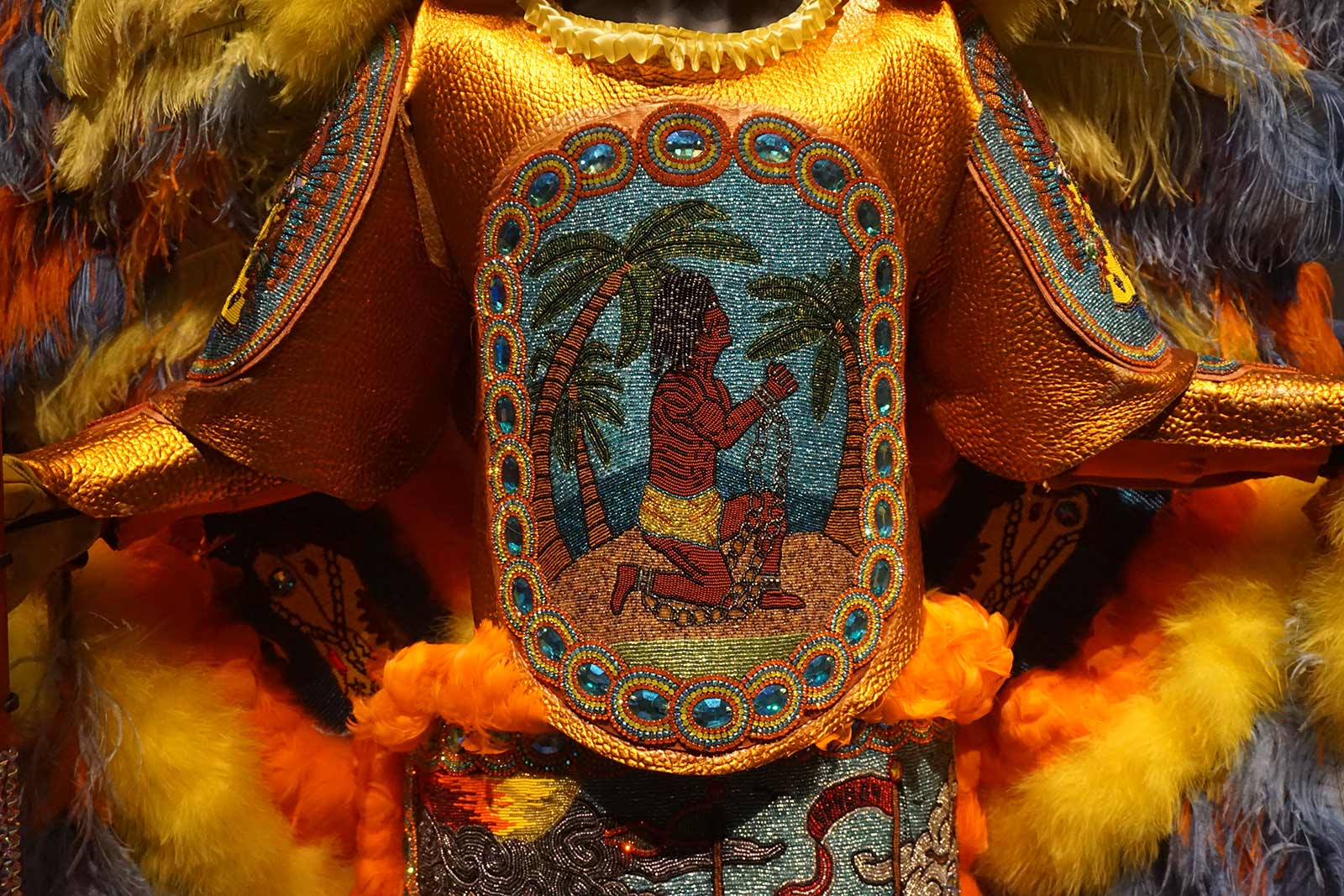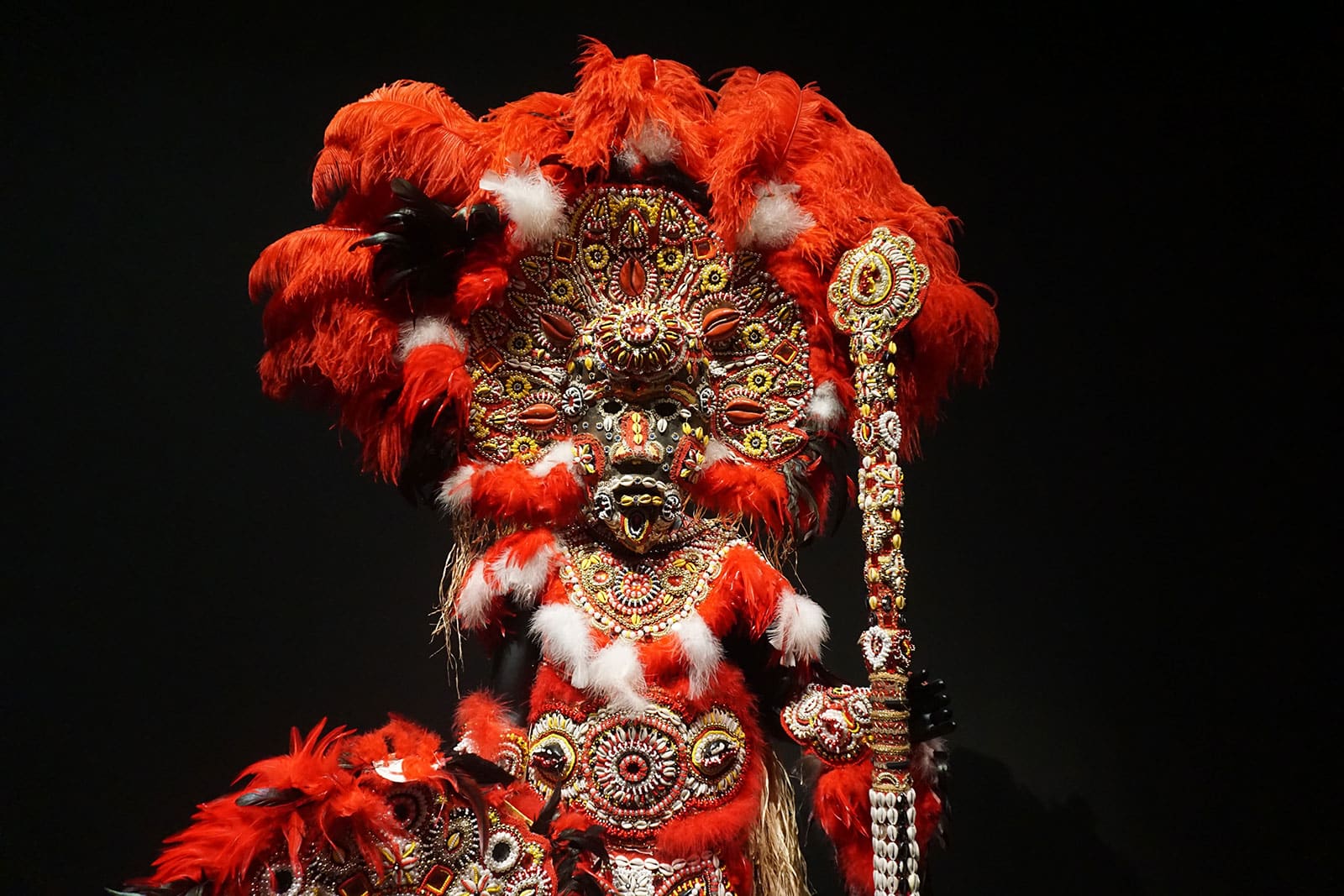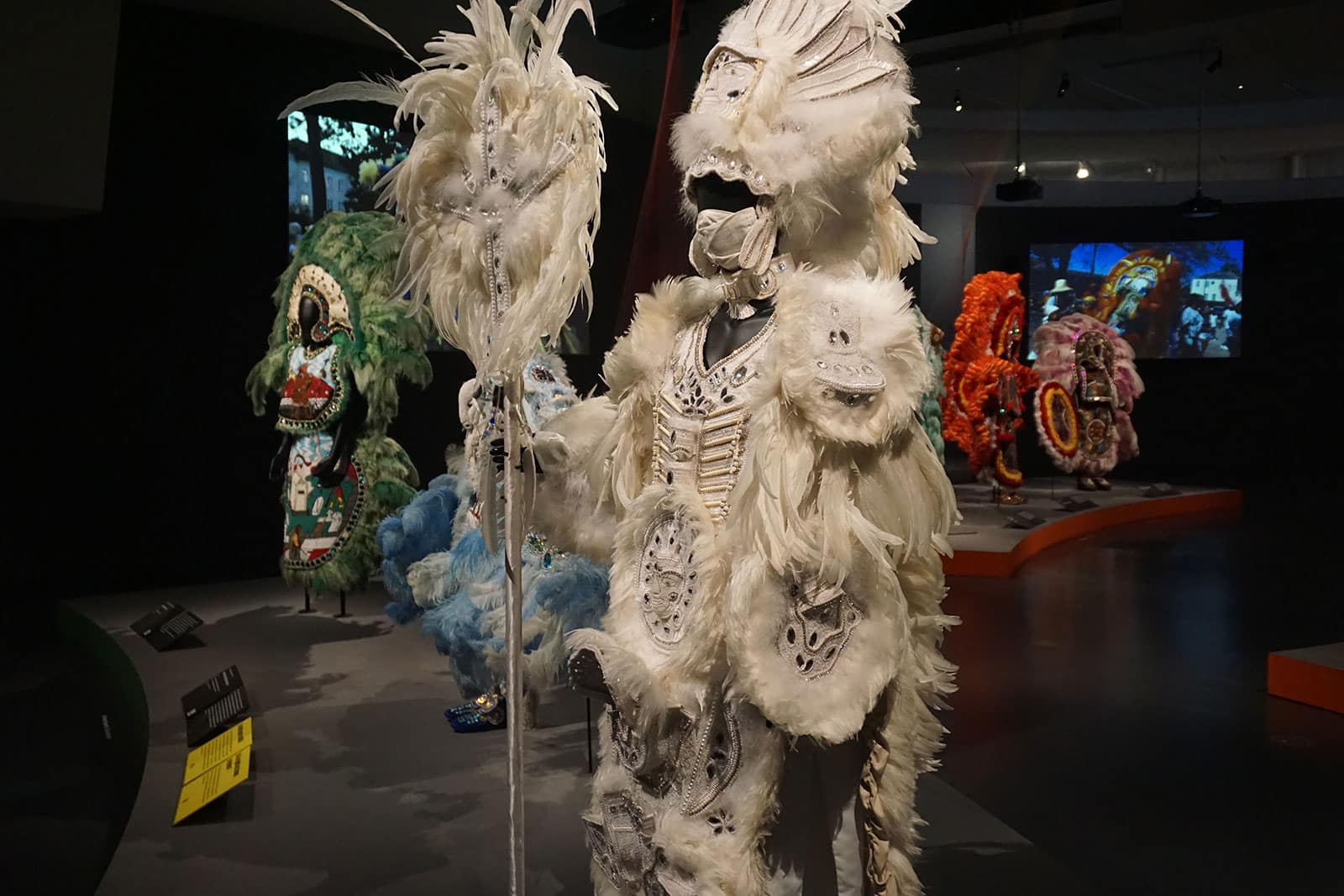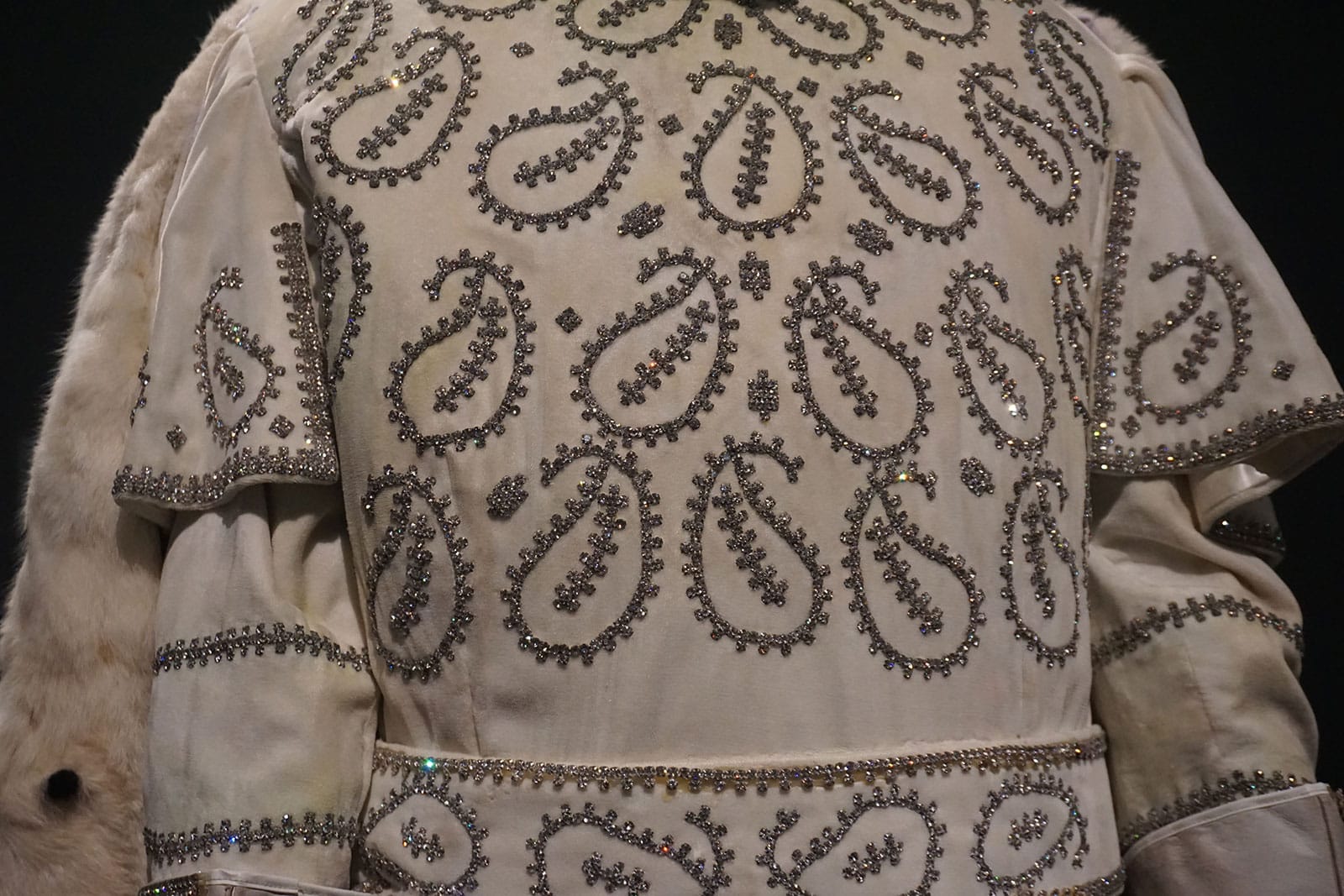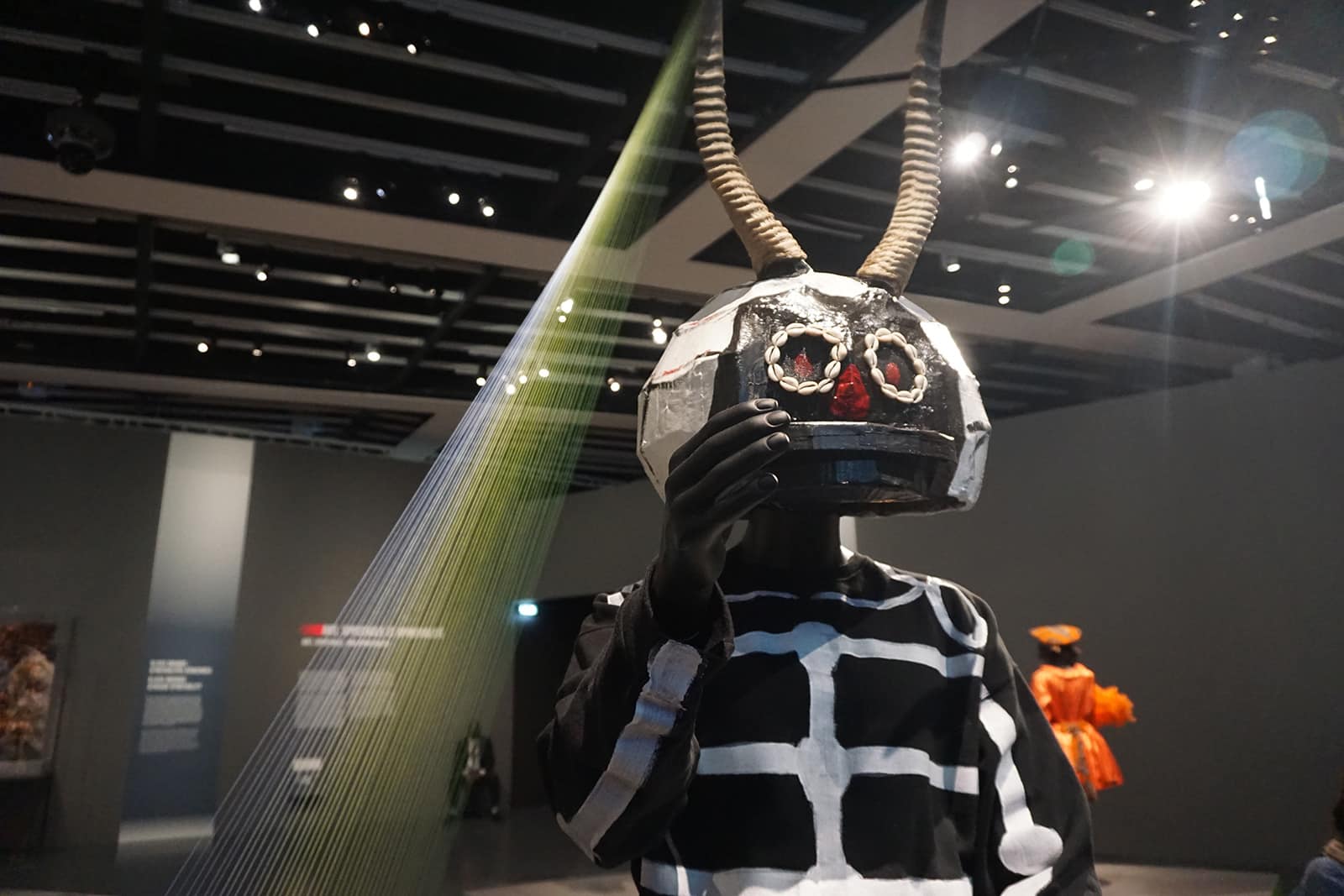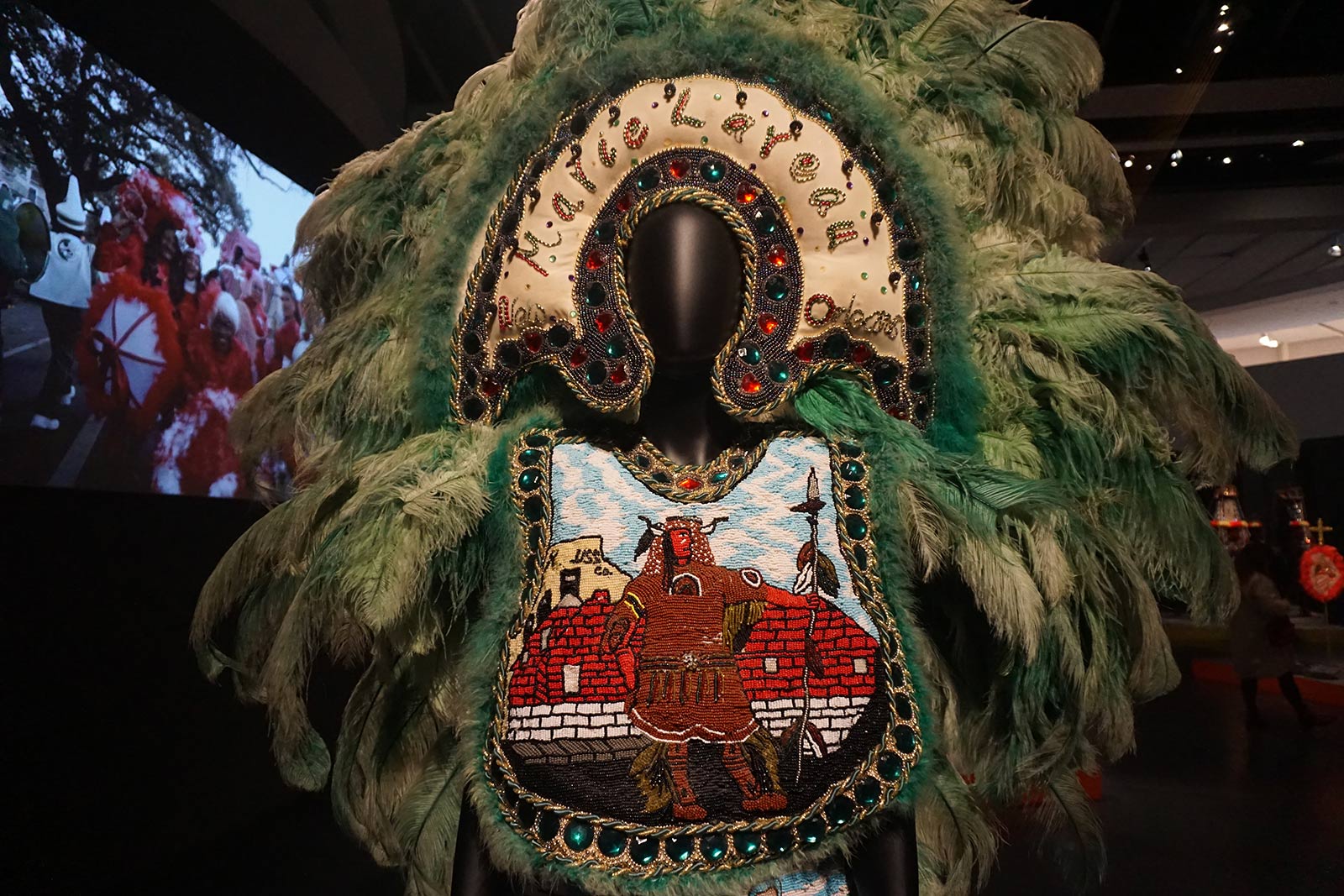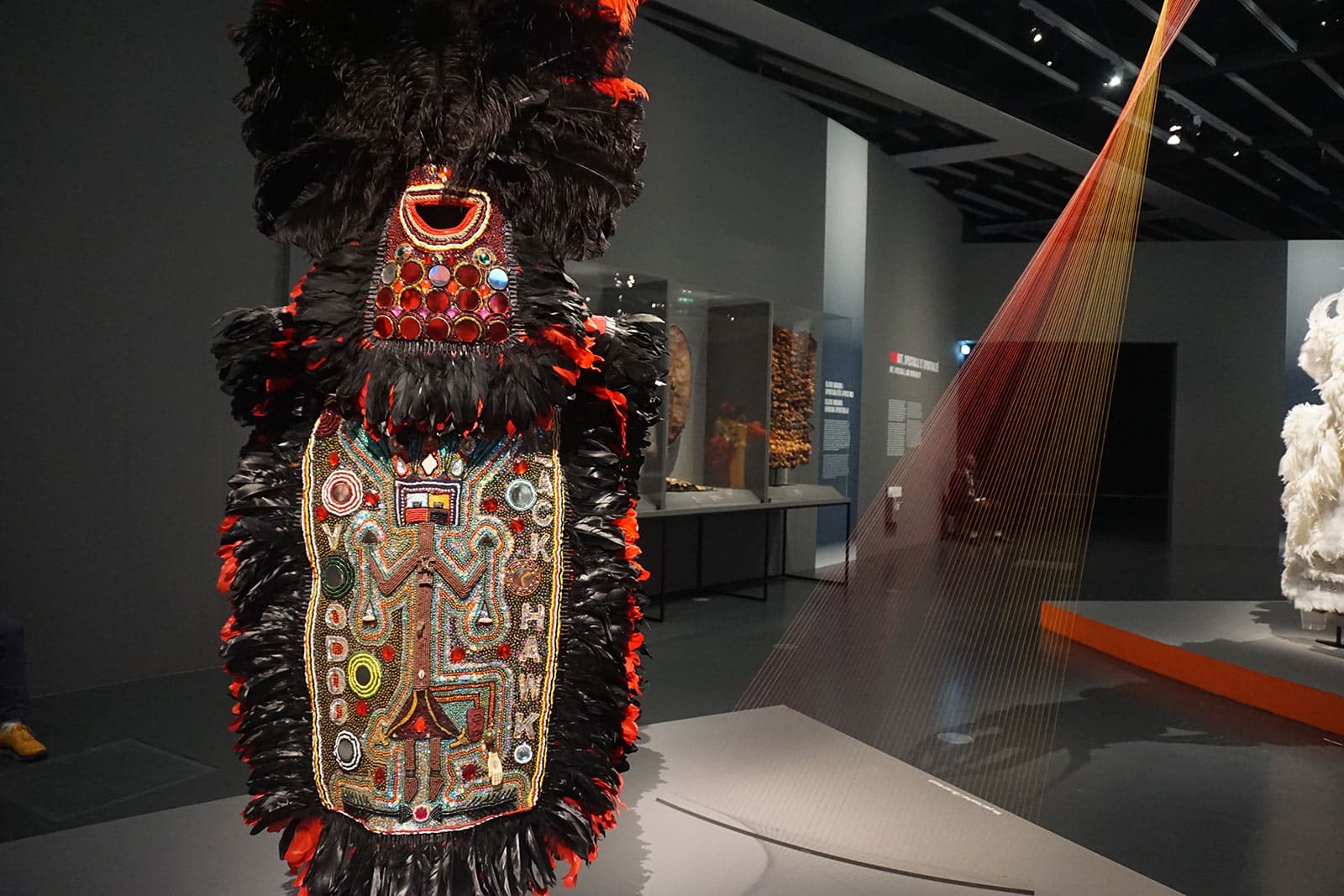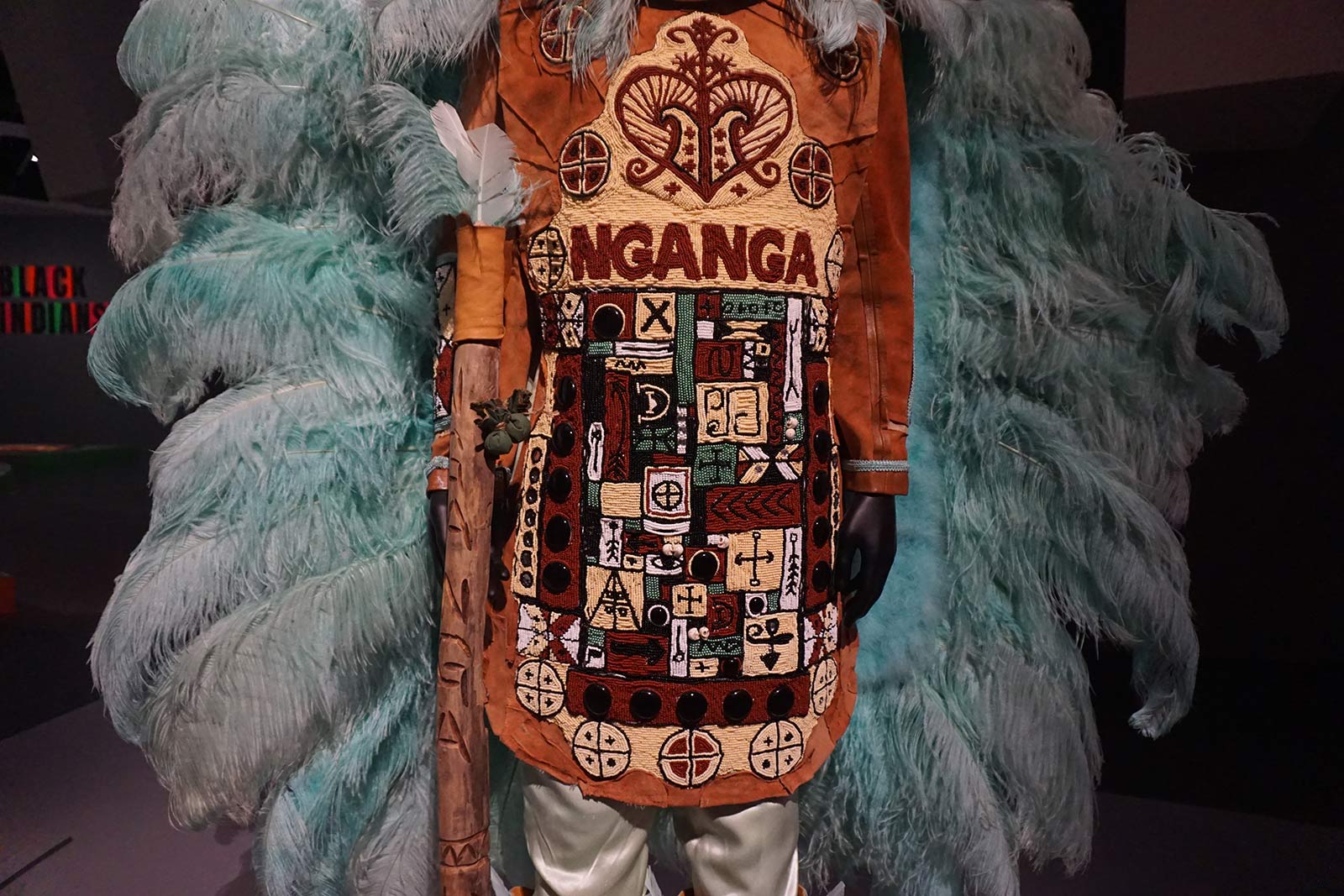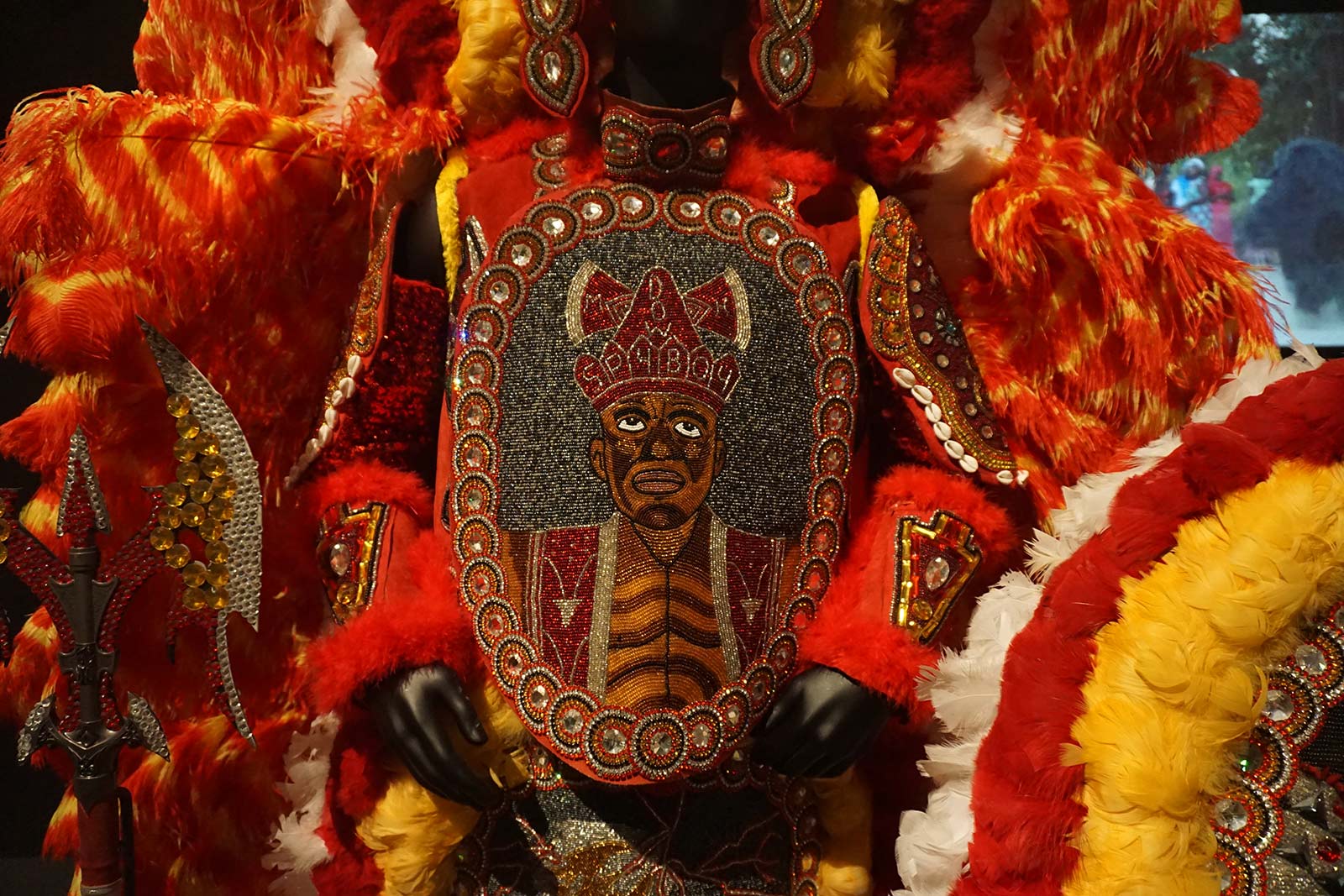 Black Indians from New Orleans – Musée du Quai Branly
The name 'Black Indians' represents the slave populations from Africa that were settled in New Orleans. They were supported by the Native Americans, who were also treated as slaves. In the 18th century, these two communities came together and shared their cultures in dance and music.
In the 19th century, African Americans decided to create and wear costumes for the Mardi Gras parade as a testament to their ties to Native Americans. They used Native American motifs and techniques: beadwork, feathers, buffalo symbols…
The creation of these grandiose costumes is an act of resilience in the face of the violence of slavery suffered for several centuries and the current consequences of racism. Even today, the costumes reflect a link with African origins, Native American cultures and voodoo culture.
Until January 15, 2023