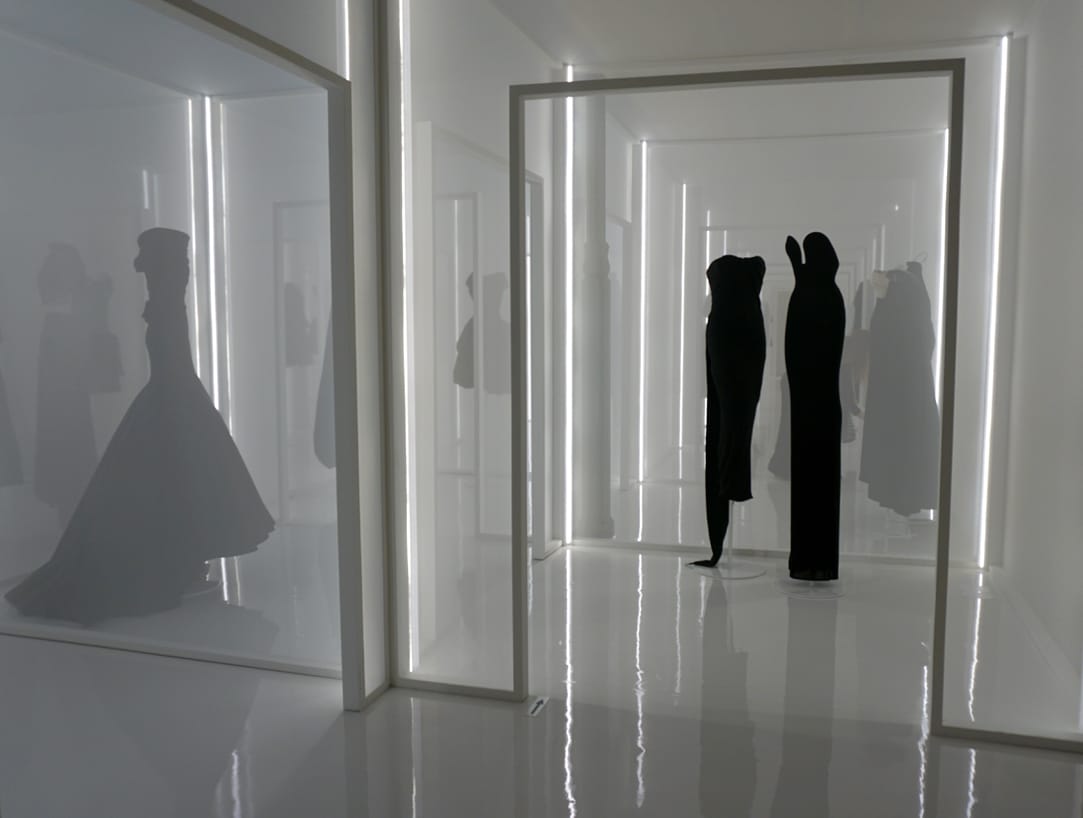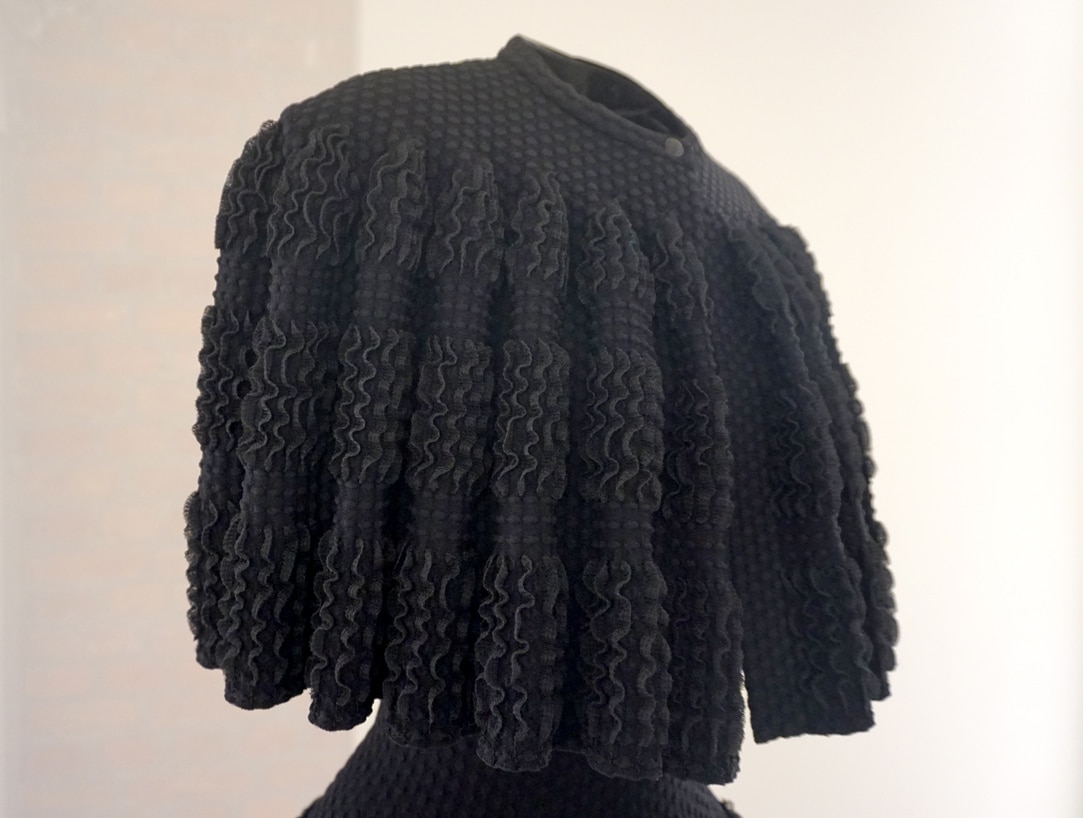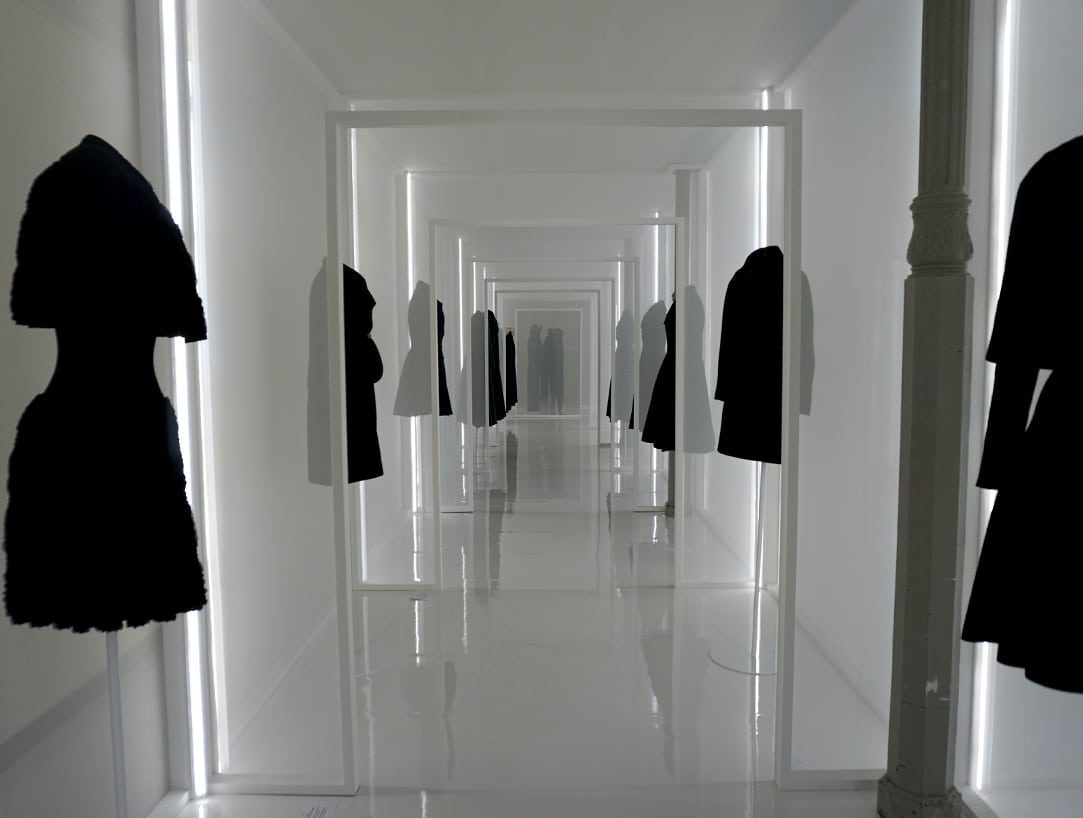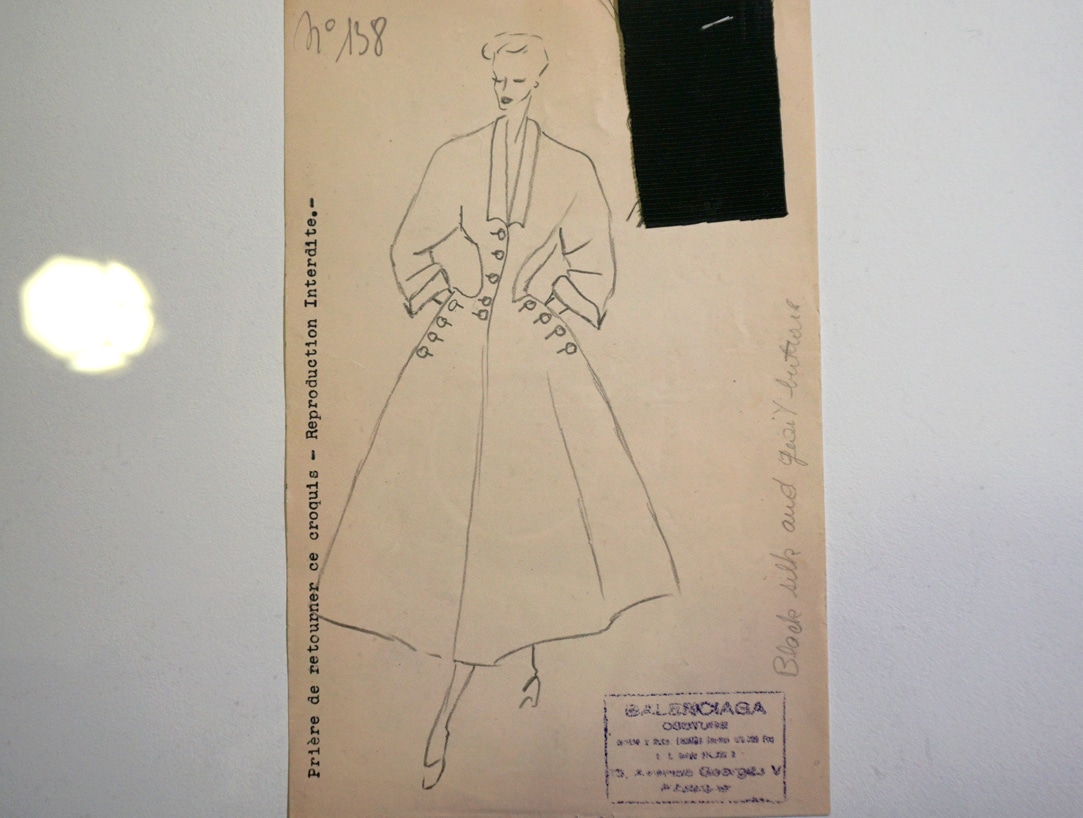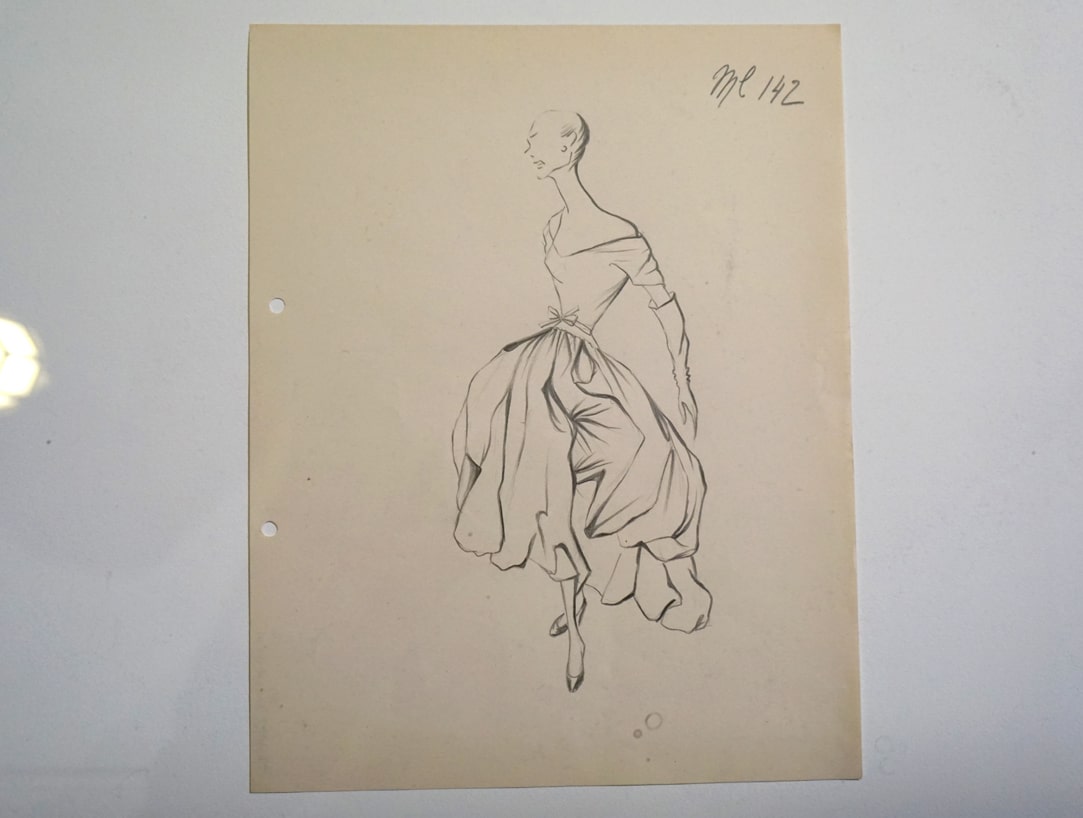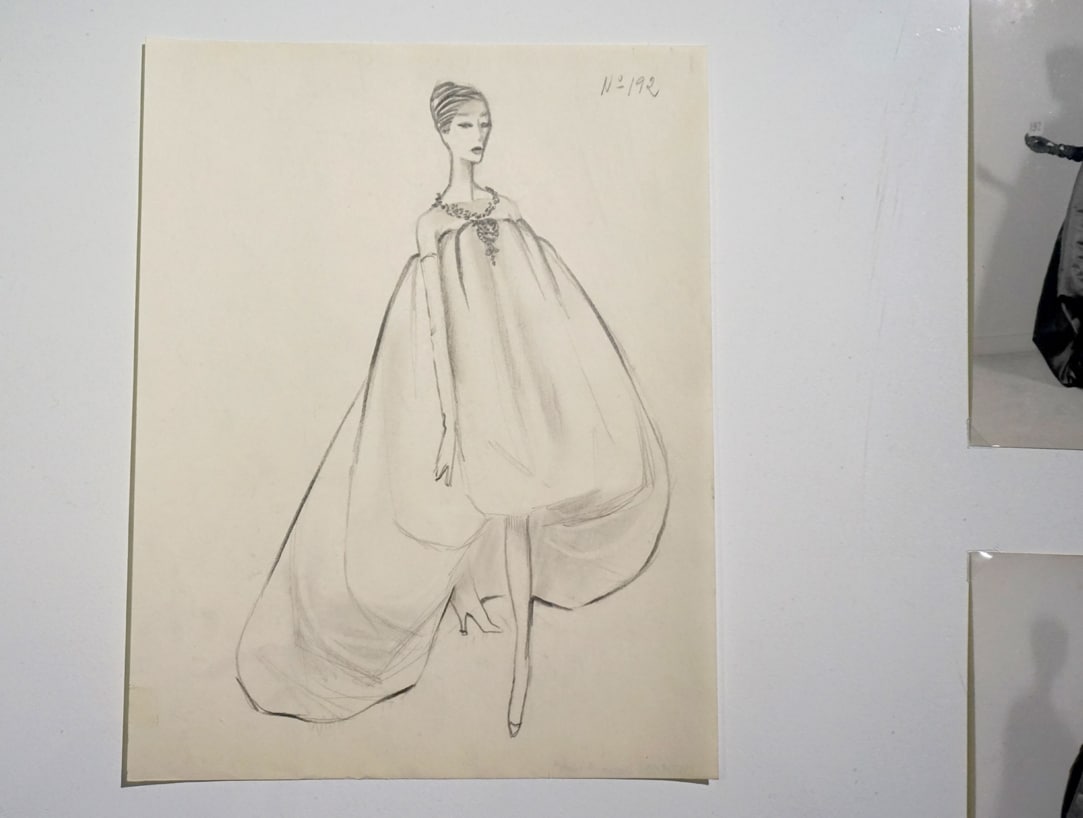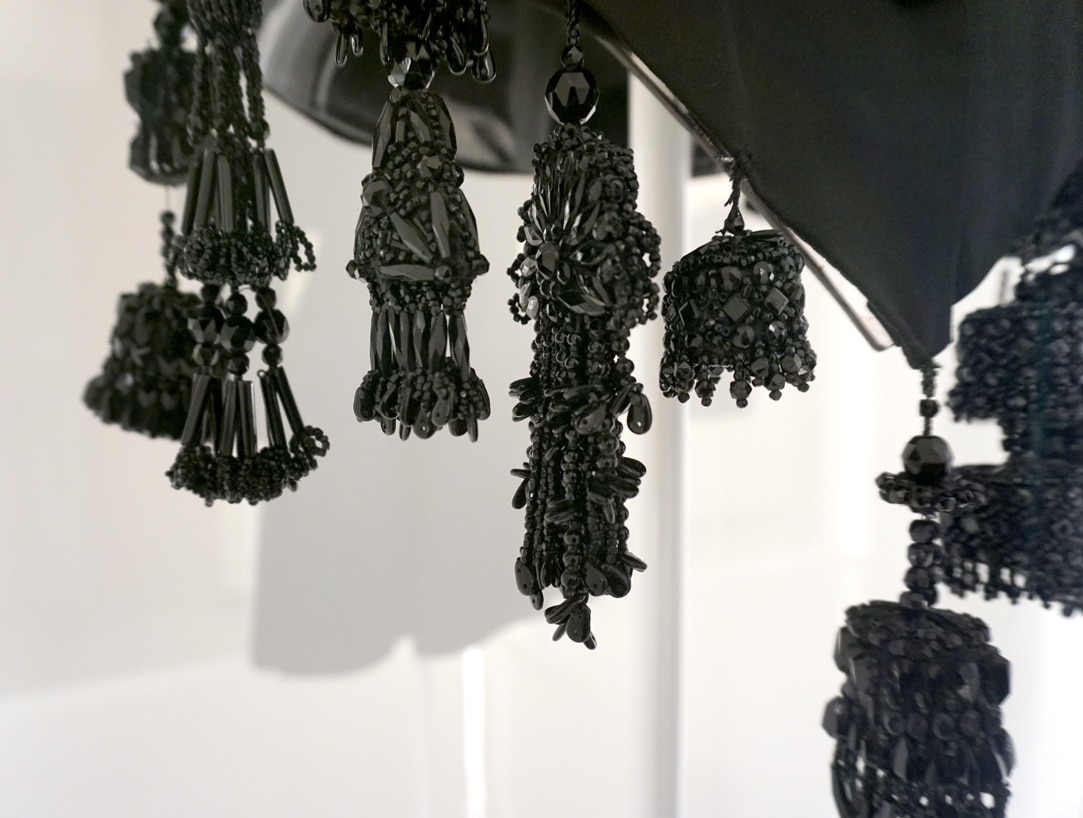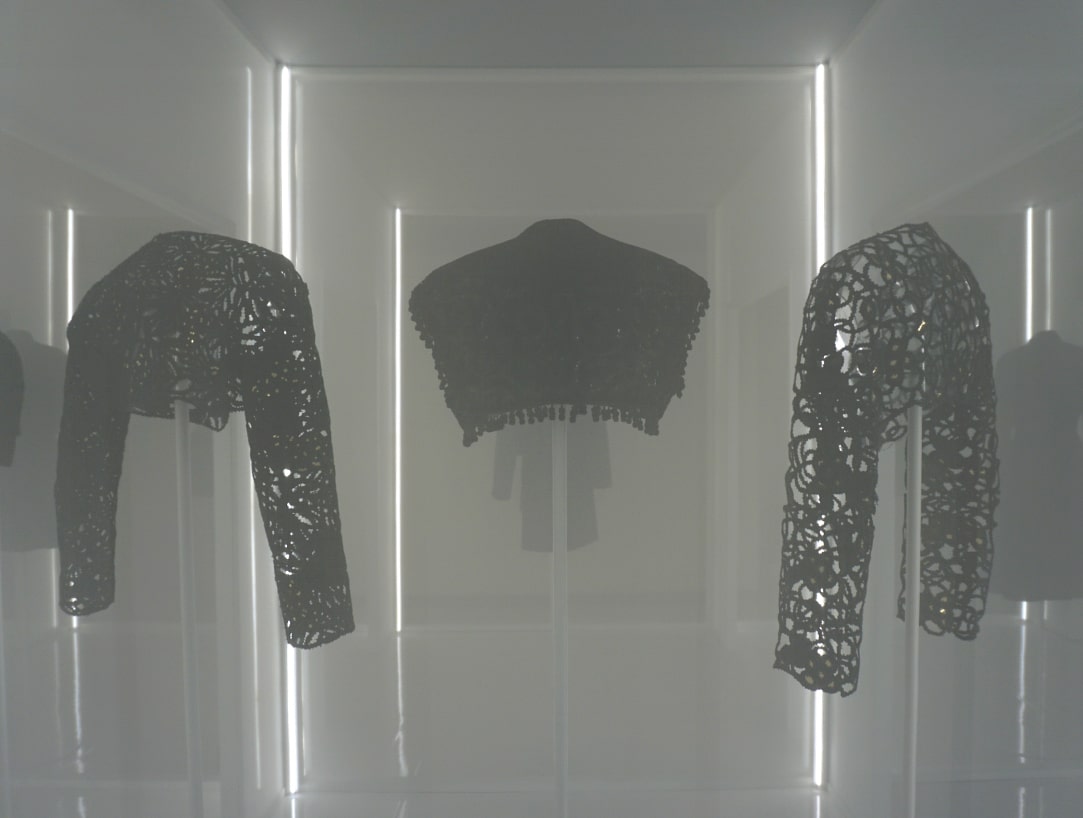 Azzedine Alaïa Collector – Alaïa and Balenciaga – Sculptors of shape – Galerie Azzedine Alaïa
In the heart of the gallery rue de la Verrerie, Olivier Saillard invites us to a face-to-face confrontation between the two masters of the cut. Azzedine Alaïa had the opportunity to recover models from Cristobal Balenciaga, when he decided to close his Haute Couture house in 1968 in opposition to the advent of ready-to-wear. These models were the first of a large collection of thousands of creations by 20th century couturiers.
The two great couturiers had in common the sense of the cut and the valorization of the feminine silhouettes by the crafty work of the fabric. Through the use of bias or knitwear, they were architects of the clothes, having the ability to create all the stages from the conception to the realization of the garment.
The labyrinthine layout of the exhibition plays on the transparency games that allow the silhouette's appearance to be seen at first glance. By approaching each space dedicated to the models, we can appreciate the similarities of each one, in the field of flou or tailoring, by the resemblance of materials or details.
Until June 28th, 2020