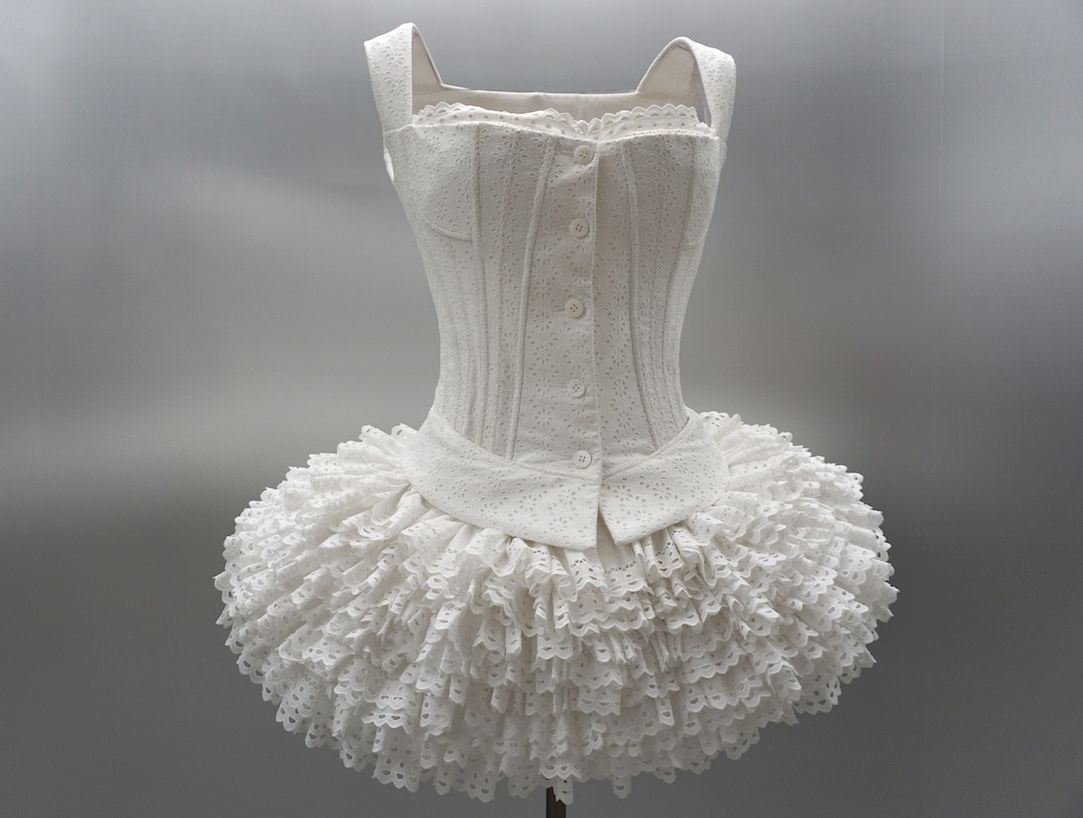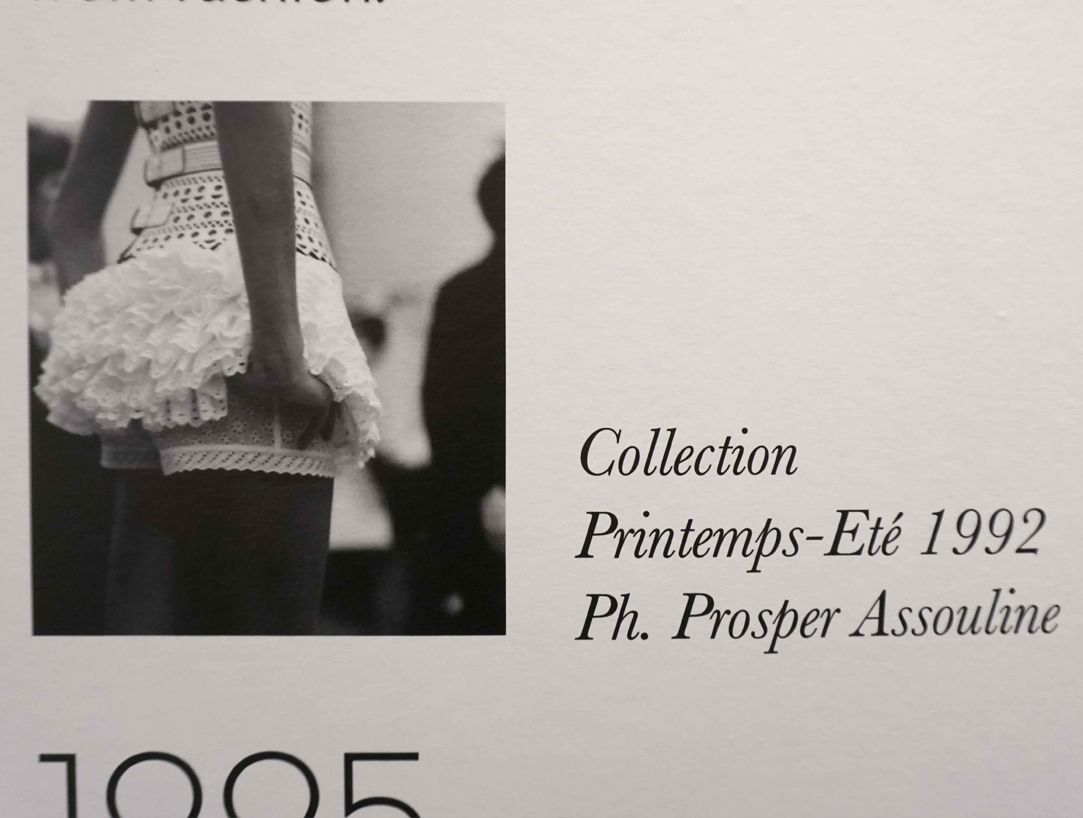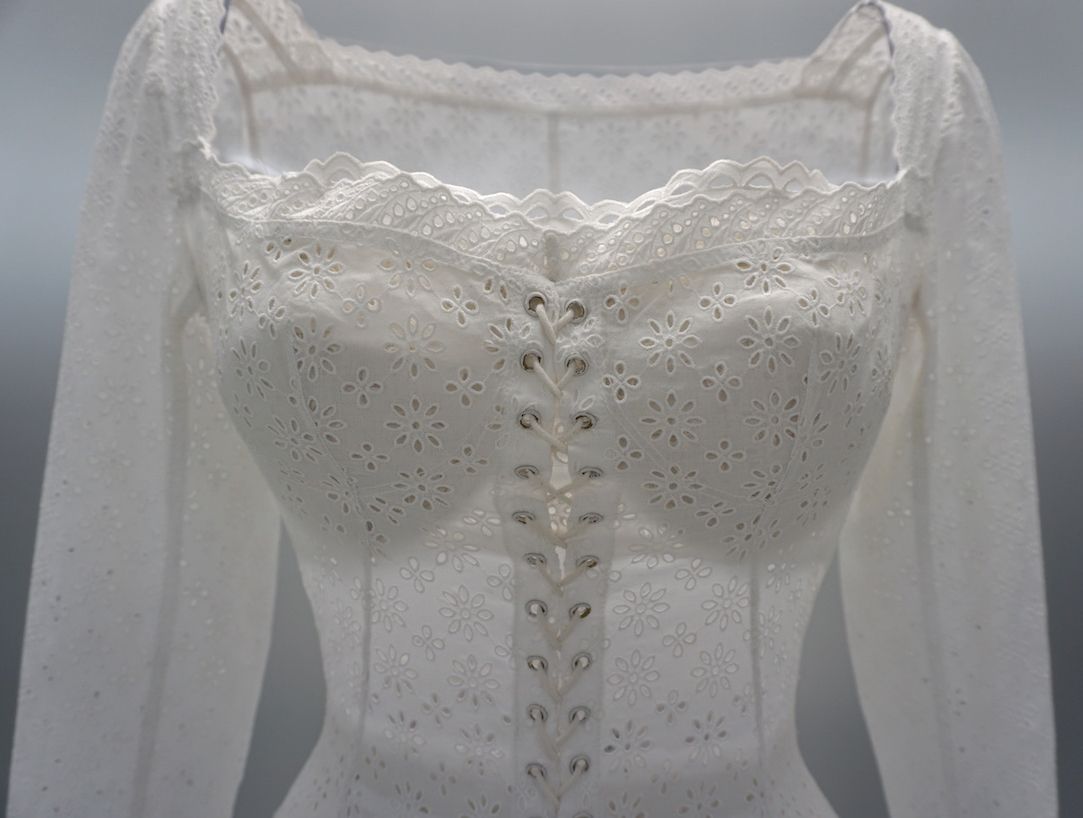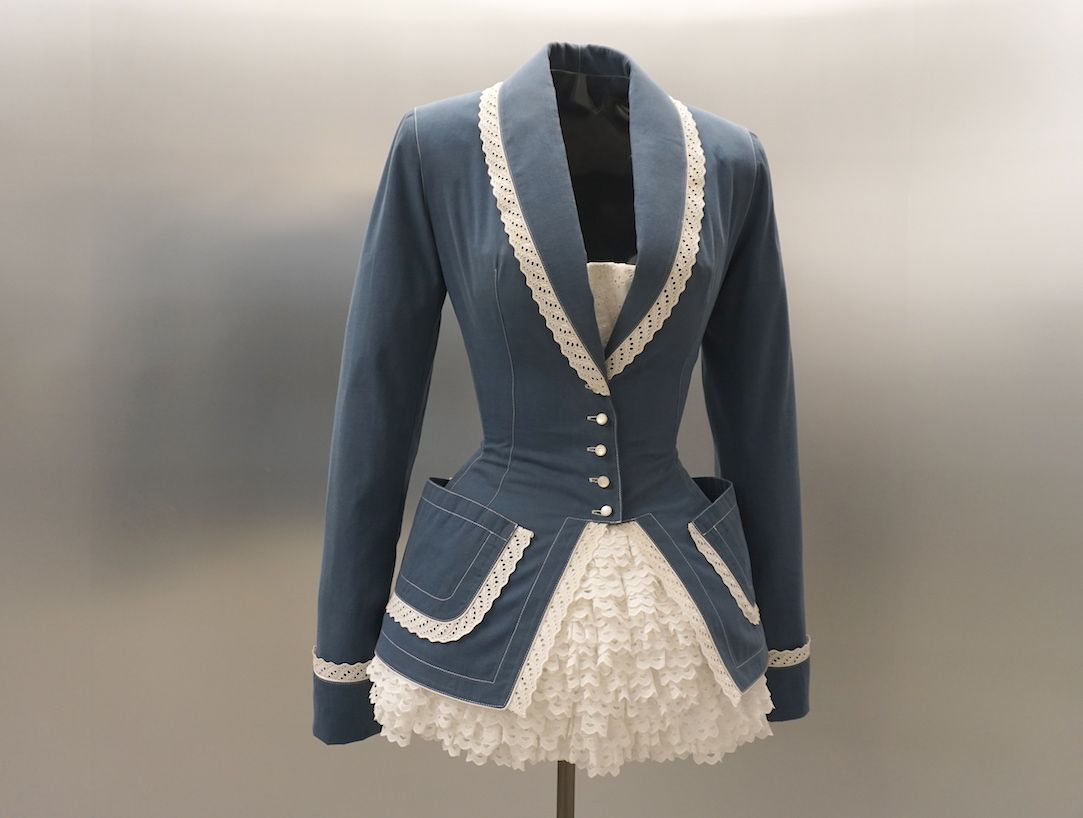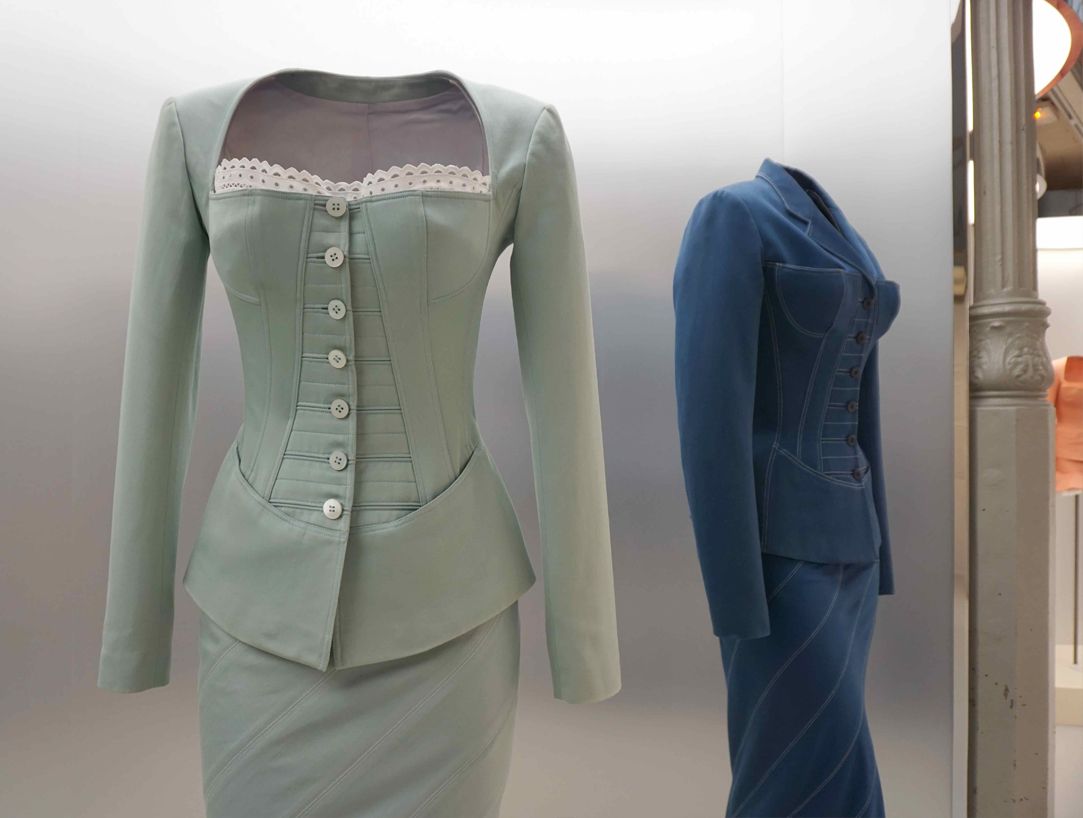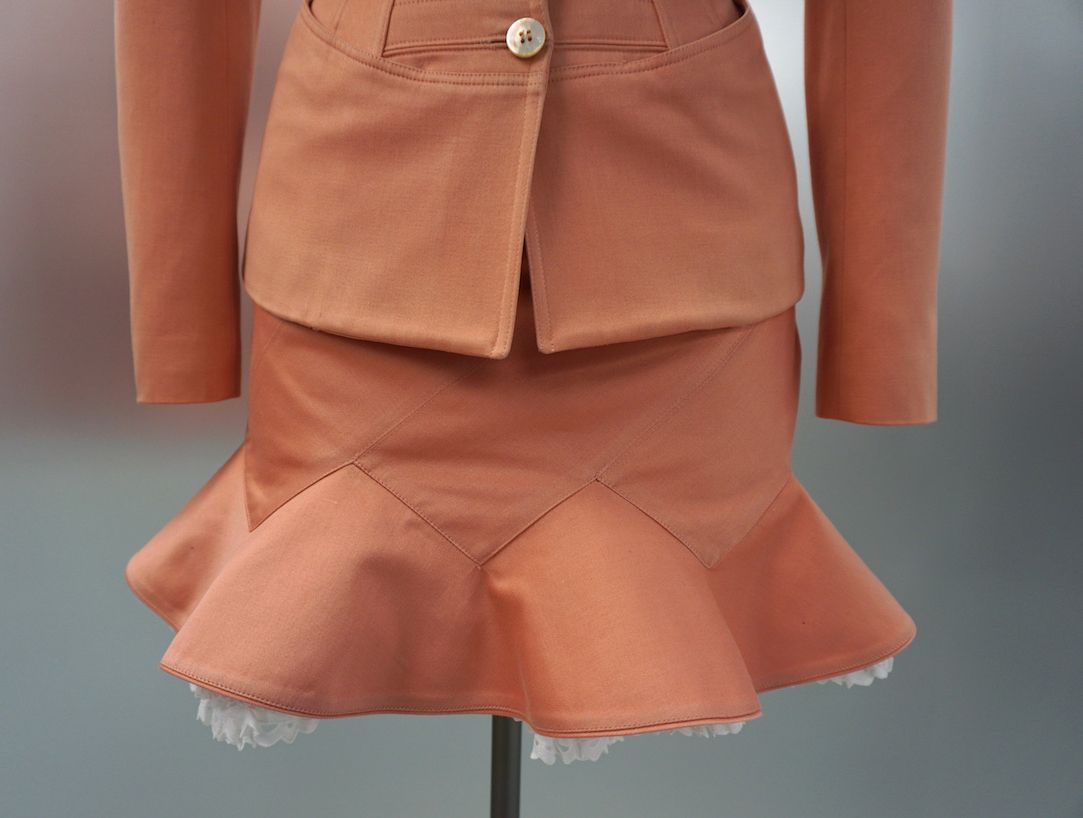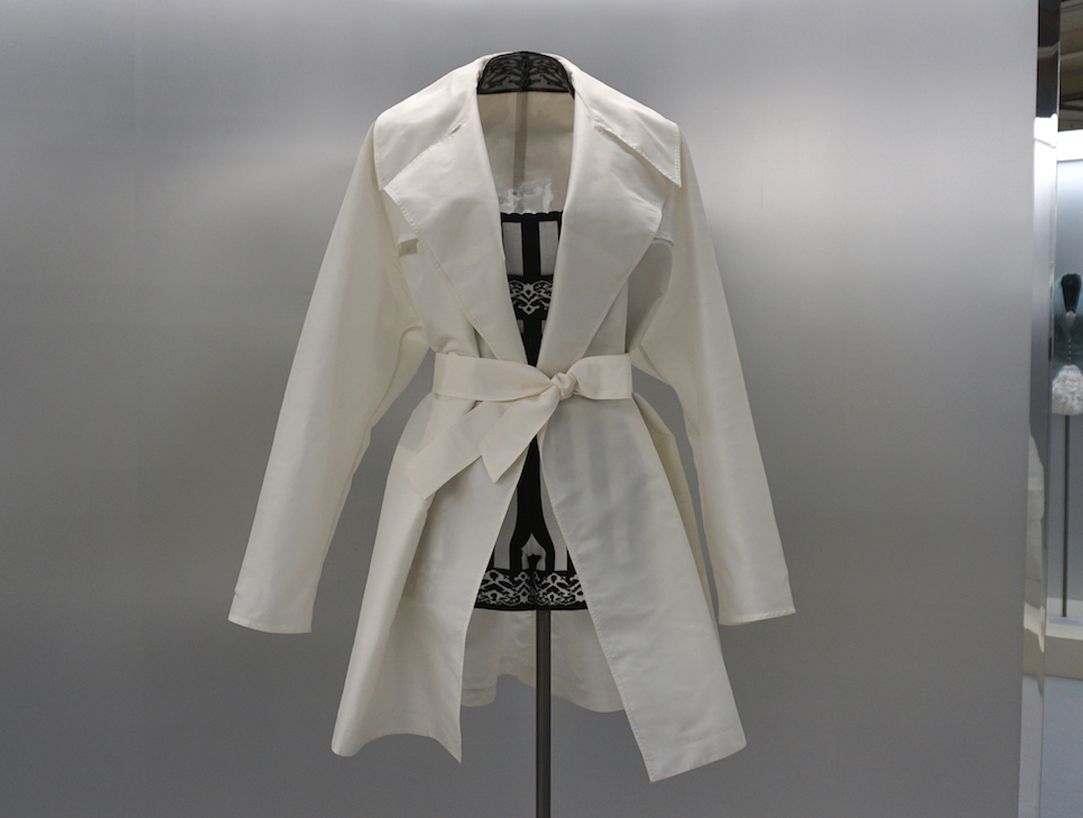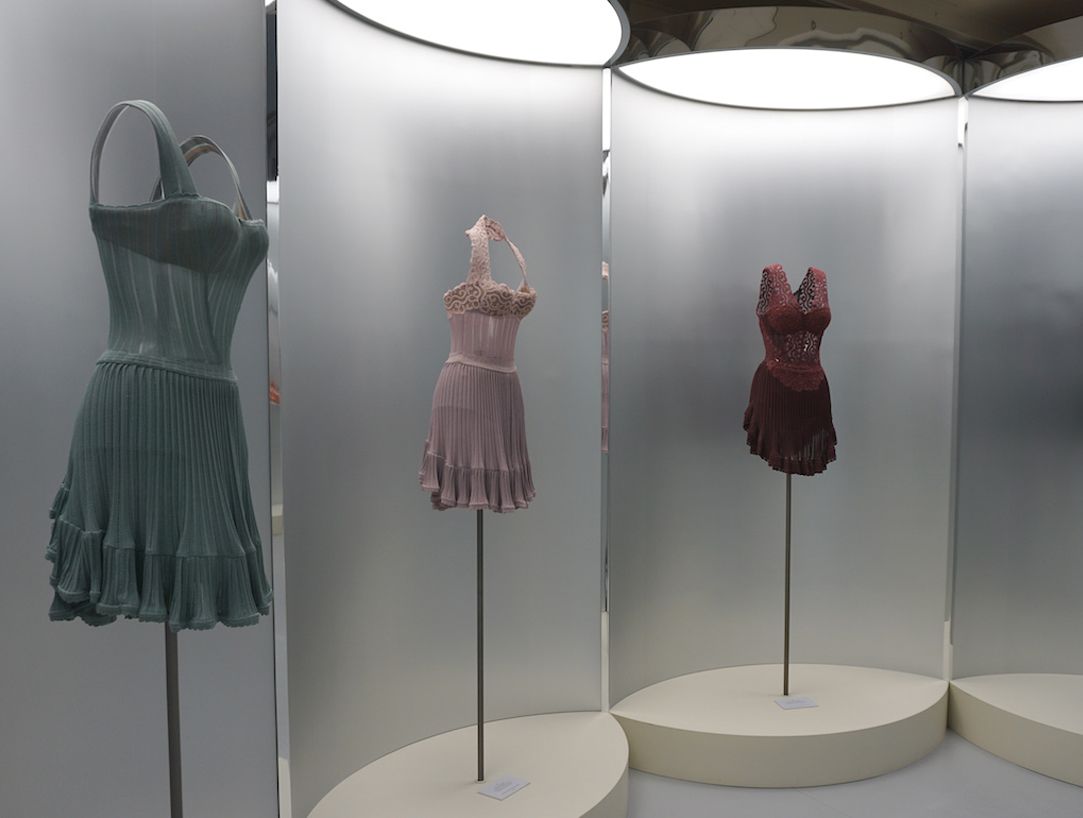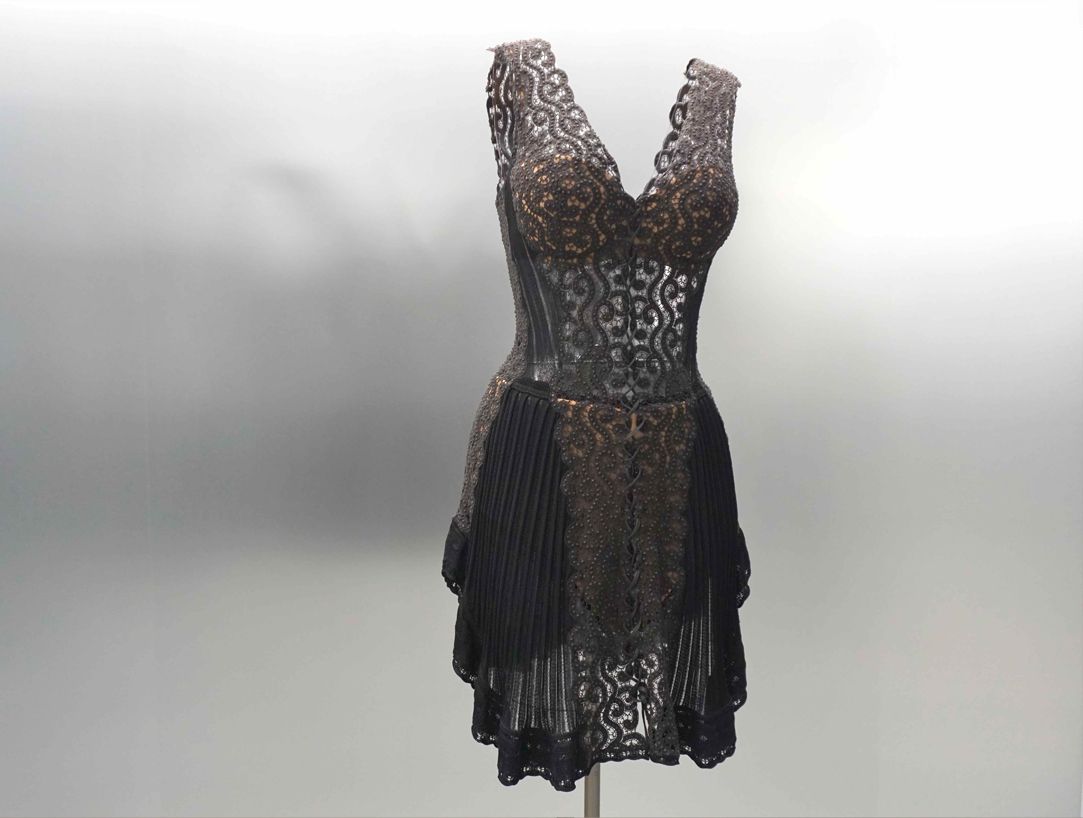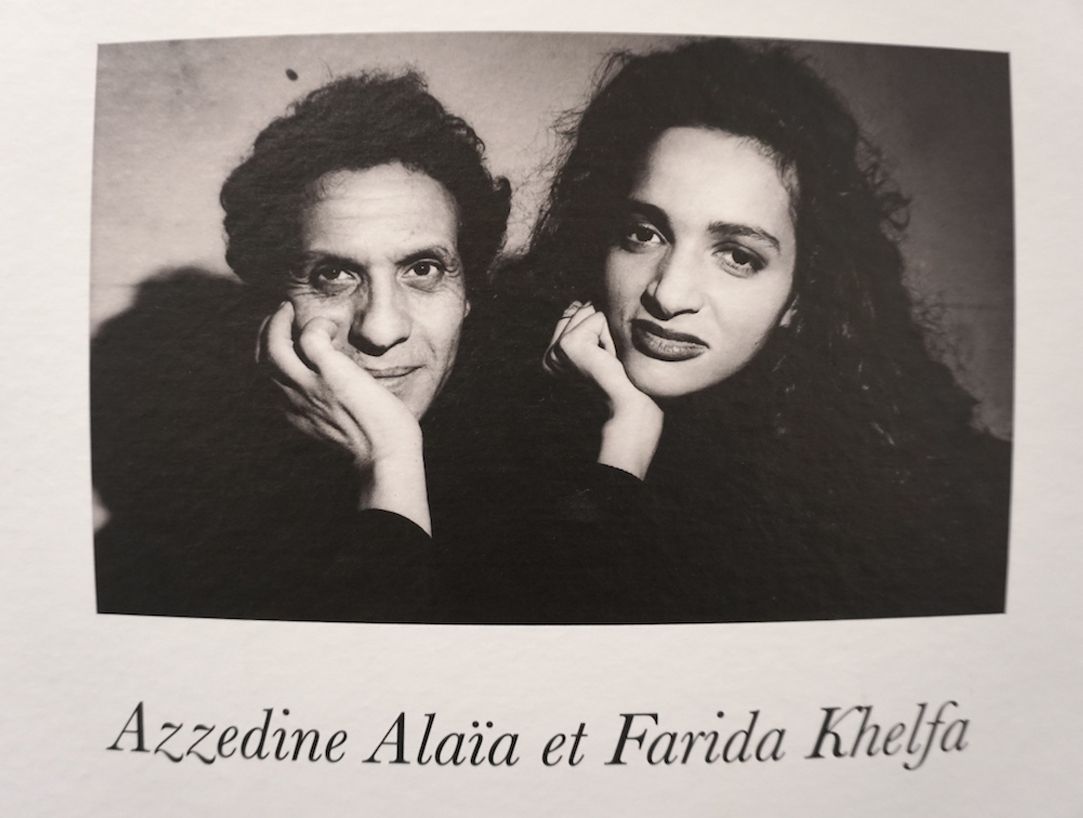 The secret alchemy of a collection – Galerie Azzedine Alaïa
A beautiful layout invites us to browse this Association Azzedine Alaïa exhibition which is devoted to the Summer 1992 collection.
Alaïa had the idea for this soon after settling in the buildings on rue de la Verrerie which nowadays host the exhibition. He discovered that the Marquise de Pompadour, a favorite of Louis XV, had received his education in this district. This figure of history, 'beauty of an assumed elegance', inspired this frivolous show.
The bold necklines, the needlework, the confined cuts: these codes are worked with total aesthetics and creativity.